Did ESOMAR's Congress 2023 pass the vibe check?
From sunset views to illuminated rooms, Congress in Amsterdam left us with anticipation of what's to come.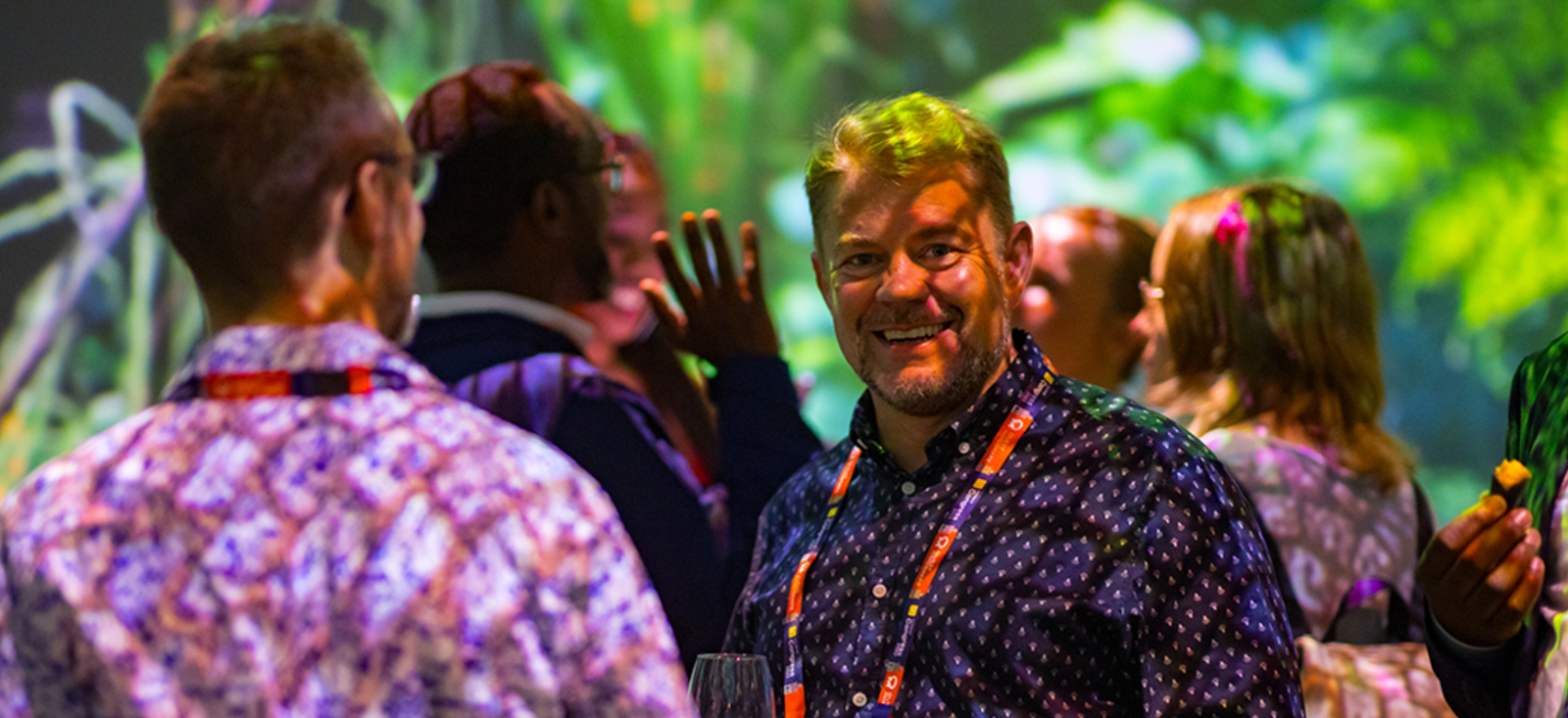 Article series
Did ESOMAR's Congress 2023 pass the vibe check?
The leading experts from the market research and analytics industry from across the world convened at the historical venue of Beurs van Berlage in Amsterdam just a few weeks ago to take the pulse on the latest developments in our insights industry. The three-day event was packed with innovative sessions, exchanging ideas and opportunities to engage with diverse individuals and companies. I had the privilege of absorbing ideas from PepsiCo, Ikea, Snap, Philips, Cisco, Ipsos, and many more!
Amidst the learning, networking and even some arcade game fun, I had the chance to present the key findings from ESOMAR's Global Data Analytics. This brand-new report delves into how the DaaS, SaaS and market research platforms shape the insights industry. This is released as part of ESOMAR's Global Insights Overview, a bundle of three reports including the beloved Global Market Research and Global Users and Buyers of Insights.
The three stages of this year's Congress sessions were abuzz with presentations on AI, sustainability, and Gen Z.  
01100001 01101001 & 01100100 01100001 01110100 01100001
(Hint: Binary numbers will reveal the heading!)
It's no surprise that technological advancements have propelled the insights industry to new heights. During the event, presentations showcased how companies have harnessed AI and other tools to extract valuable insights from the vast troves of customer data. Cisco's presentation, for instance, demonstrated their website transformation journey to enhance the customer experience. They leveraged unstructured website data, qualitative research synthesis, and AI-driven behavioural data cluster modelling to create audience personas for measuring and improving the audience's overall experience.
The insights professionals like you and I constantly seek to extract insights from the stories derived from data. Kubik Intelligence's presentation, aptly titled "Digital DNA: If Your Data Could Talk?" showcased the use of big data techniques to analyse and recognise patterns from large and unstructured data sets.
However, using AI and Big data techniques comes with its own caveat. Kim Smouter emphasised the prevalence of bias in data and recent data privacy and security breaches, underscoring their impact on the community. His presentation championed digital rights, positioning them as an extension of human rights, and stressed the need to ensure that existing structural inequalities do not influence technological tools.
Stan Gen-Z
Gen Z has emerged as a demographic group of keen interest to companies, as they are the first true digital natives. For instance, Jigsaw Research presented a case study on how they assisted the British Army in connecting with this generation for recruitment purposes. One effective strategy is aligning the army's values with those of Gen Z, including belonging, humanitarianism, inclusion, and modernisation. By doing so, they can tap into the diverse talents of this generation and forge a deeper connection.
Gen Z is also known to have nuanced views about mental health. The prevailing state of the global economy, unrest in societies, and deteriorating climate conditions significantly impact their well-being. Against this backdrop, E.ON Next, an electricity and gas supplier, ventured to empower Gen Z to manage climate or eco-anxiety while encouraging pro-environment behaviours. Their findings suggest soothing content will help reduce the eco-anxiety.
Party in (the) Amsterdam
Congress 2023 would not be complete without mentioning some uniquely memorable experiences. Whether standing at the top of the Heineken building and enjoying the sunset view of the city or being transported to the world of Dali, Gaudi, and Klimt at Fabrique des Lumieres, the Events team pulled off something incredible.
The three supercharged days in Amsterdam gave attendees like me hope for the insights industry's future. I am excited to explore the learnings and connections made during this Congress, and I can't wait to see what is in store for the world of insights in ESOMAR Congress 2024 in Athens!
For now, I can only say ESOMAR Congress 2023 passed the vibe check!
Article series
Did ESOMAR's Congress 2023 pass the vibe check?