Sales and market research
Sales and market research – how do they rub along together, if at all?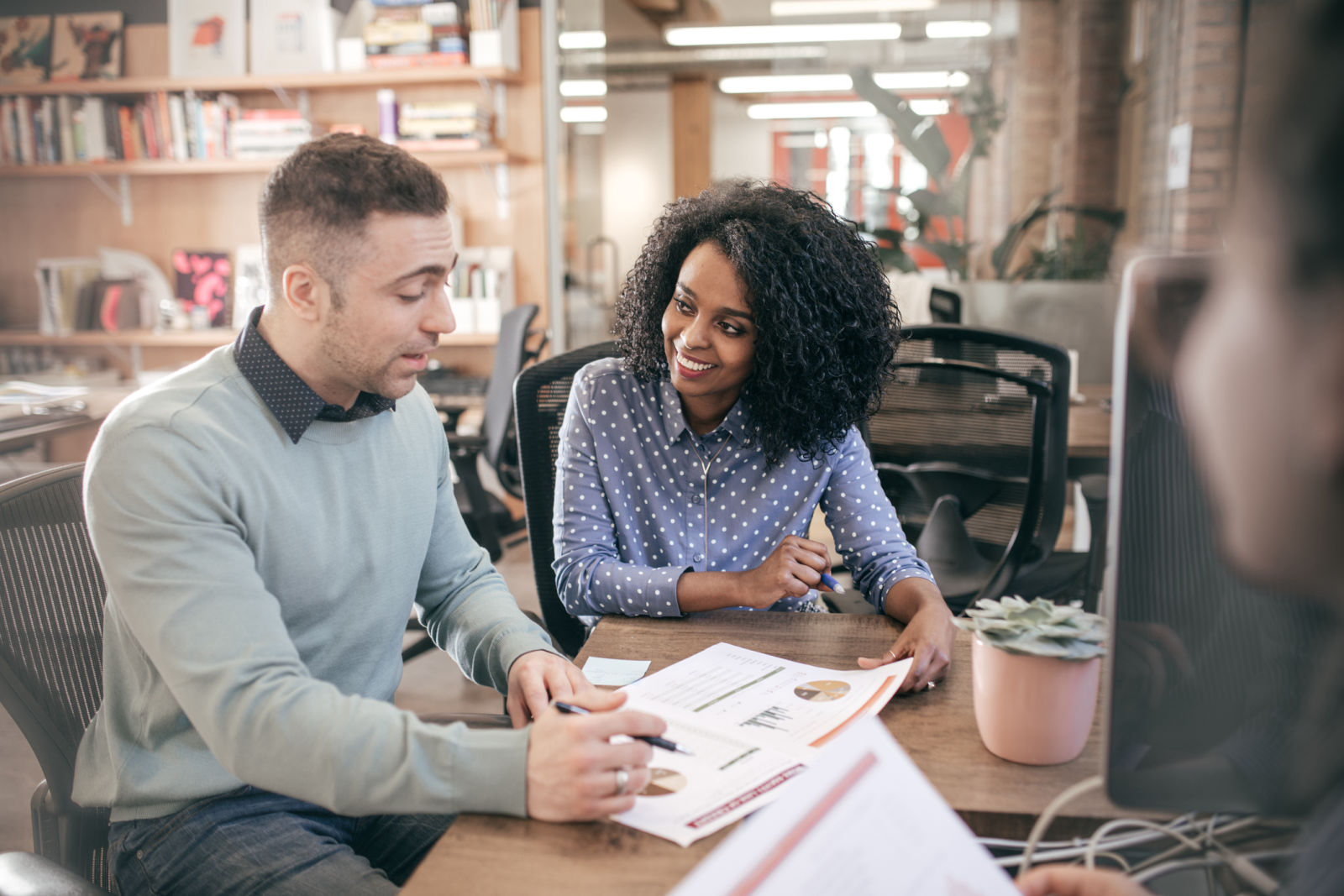 The two disciplines are distant relatives in the world of marketing – they seldom interact. The one (MR) deals more with end-users, consumers, insights-generation; the other (sales) with customers, very often B2B, and is highly operationally focused.
All the more reason to grab the opportunity to explore the interface when the chance arises!
Pascal Schöling is currently a working student with Happy Thinking People's Berlin Office. He's been with us for the past five months as part of his studies programme at the Business & Law School Berlin, so he has had time to experience first-hand the realities of MR project work.
Before this, Pascal worked for almost two years as a sales executive for a specialist oil company in Bremen.
We caught up with him to learn more about his view on research - from a sales perspective.
Pascal – you've been with H/T/P for a while now. How's it been?
Really good. I've learned a lot. It's been an extremely interesting time. I've got to work on a huge variety of topics and categories.

Last week fintech – a couple of weeks ago vacuum cleaners. And I got the opportunity to moderate communities on my own, help develop discussion guides, do expert interviews.

All interesting stuff.

Pascal Schöling
Quite a contrast to your sales experience, I imagine. Can you tell us more about that?
Sure. Sales roles are very different according to the type of company you're working for. In a start-up, you'll be maybe cold-calling for lead generation. My role was with a specialist oil company, looking after existing major accounts. It was very much about having a 360 degree take on the customers' issues.

I was responsible for monitoring changes in the market, developments in the prices of raw ingredients, keeping tabs on stocking situations, that sort of stuff. It was a very different environment from the one I've experienced with Happy Thinking People.

We had a pretty fixed working routing – customer timelines were key, lab analyses organised, customer specifications checked, orders entered into the system by a certain time to meet a delivery deadline. Once an order was finalised, all checks completed, then you passed over the responsibility to the logistics department - job done. So manageable – and more 9 to 5 hours.

With market research, it's different. Outputs are more customised. There are multiple details that need to be right going into each and every full report, and that requires a high degree of attention to detail.

Pascal Schöling
It sounds pretty responsible, maybe even a bit more relaxed than the type of work we have in research. Or how do you see it?
Very different. With research, a client comes to H/T/P with a problem, and that's the focus: specific, in-depth, clearly delineated. That's what you deliver on – the briefs are to-the-point, outputs need to be fit-for-purpose.

It's actually more stressful.

Pascal Schöling
How so?
A deadline is a deadline. And everything needs to be spot-on, analytically rigorous, with no mistakes.

That seems to be the norm for all projects—high precision work. I'd say it's a high-performance environment. But over time – you need to manage the work-life balance.

Pascal Schöling
It sounds like research is actually more stressful than sales! Fascinating. I'd have thought it was the other way around 😉
In sales, you need to be on top of things, but with ongoing major clients, it's about managing relationships, keeping an eye on the whole picture, anticipating pricing impacts delivery situations, keeping in touch with departments like purchasing. Not so ad hoc stressful, I'd say. And more structured in the sense of when tasks need to be performed.

Pascal Schöling
Coming back to research, any suggestions for de-stressing? Artificial Intelligence, maybe?
Well, I'm not the person to talk to about what AI can do – but I doubt if it can help much when it comes to people understanding, to be honest. People are complicated.

One thing maybe – what I'd guess you'd call division of labour. So, specialists for say visualisation, analysis, or discussion guides. Would speed things up.

Pascal Schöling
I'm not Adam Smith but wouldn't that lead to an even less holistic perspective for people working in MR?
laughs… Sure, maybe – and it requires a certain resource effort, a size of company. So maybe not practical for smaller SME companies.

Pascal Schöling
Tell us about the skills you think a market researcher needs.
Empathy, for sure. Analytical ability. And the ability to read between the lines.

Pascal Schöling
Anything else?
The ability to go the extra mile over and over again. That's passion, I guess. And then seeing how things hang together, that's important.

Pascal Schöling
You mention passion – again, a surprising word in a market research context. Can you expand?
As I said, it's a high-performance environment. You need to be passionate about it to really handle that over the months, I think, to really believe in it, see the value again and again.

Pascal Schöling
OK – again, a surprising word in the context of market research, where legacy adjectives were more "dusty" and "number-crunching". But moving on: culture has a role to play in shaping work environments. How have you found it at Happy Thinking People?
Young, creative, but above all, incredibly free. I've never experienced such a free, self-determining environment – you know you have to deliver, but it's your choice where and when you do that. So, you can say leave at 15.00h but work later on in the week at a time that suits, even if it's midnight. Your choice. It's really cool.

Pascal Schöling
Fantastic. Moving on quickly and wrapping up: thinking about the image of market research – do you think the industry does a good job at selling itself?
I don't think many students, or people generally, really know about the sort of work that Happy Thinking People do. My friends, or ex-colleagues, if you'd ask them about market research, they'd likely think about a few questions over the phone, something like that.

Pascal Schöling
Would you think that needs correcting?
Yes and no. Maybe it's cool that there's a certain mystique that remains. I mean, if you see a cool Nike film, you don't really want to know how it's made, do you?

Pascal Schöling
😂 No, probably not. Pascal, thanks for your time.
Pascal's sales-informed perspective on the world of MR reveals a topsy-turvy worldview – market research can actually be more stressful than some sales jobs! The role Pascal described has clear structures, defined going home times, orderly processes. Research with Happy Thinking People at least allows high degrees of freedom, with massive variety, but can be demanding.
It's food for thought.
Tomorrow's generation often talks about not replicating the work-until-you-drop mindset of their parents. Maybe research needs to look for ways to play to the positives, but ensuring a work-life balance is realistic.
Director Global Marketing & Sales at Happy Thinking People
Edward Appleton is Chief Marketing Officer with Happy Thinking People in Berlin. Edward has worked for over 20 years in market research on both Agency and client side. Prior to his current role, Edward was Senior Insights Manager with Coca-Cola in Berlin; before that he was European Insights Manager at Avery Dennison. He started his career with Mass Observation UK, which he left to join the Insights team at Nestle UK. He blogs regularly at https://researchandreflect.blogspot.com. Edward is bi-cultural English/ German, speaks fluent French.