Insight communities – hidden depths
Insight communities (also known as MROCs) seem to be on a roll, increasingly taking centre stage in many research designs. Find out why.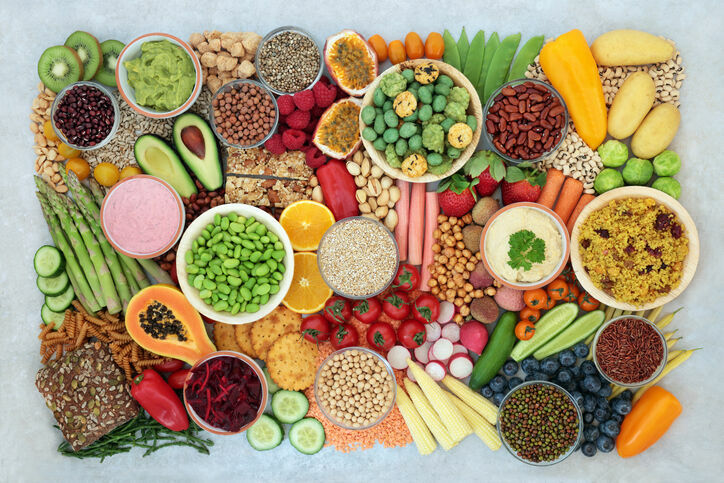 Article series
Insight communities – hidden depths
Quick polls, picture sorts, online diaries, automatic scripting in many languages: their functionalities and usage relevance have continued to expand, making them a go-to tool for more and more different types of projects. 
Beyond this, we've detected another shift over the past 18 months – "depth".
MROCs are seemingly becoming places where participants are becoming increasingly comfortable to reflect, ponder and share in depth and at length about all sorts of things, giving us glimpses into their inner lives, plus the myriad challenges of their everyday lives and emotions. 
This is a huge leap from the snap-shot early days of behavioural, show-and-tell focus – "please show me the contents of your fridge." 
In the following we share our experiences, plus a couple of case studies from the past 18 months. 
Greater reflexivity in a post-Covid world
Shopping and consumption habits were thrown into turmoil by the various lockdowns caused by COVID. 
E-commerce – working from home – people spending more time on the couch – getting to know their own neighbourhood perhaps better than they wished. 
The business impact is unclear – how are the brand preference cards going to re-settle?
From a research perspective, we've also seen shifts – particularly in qualitative research, with a fast transition to fully digital methods.
The situation is dynamic – as face-to-face becomes possible again, it will be interesting to see where and what type of studies justify the extra effort and cost of travel, for example – sensory tests, some types of prototyping for example. 
But beyond all the re-shuffling of the research card deck, there's a new sort of reflectiveness emerging – participants are opening up more, differently. It's something we detect in many categories and geographies.
This new openness started in the early days of lock-down, where participants were seemingly grateful for the opportunity to talk, share, introduce some variety to their day – much more so than pre-covid. 
As the pandemic continued, we noticed not just people looking for interaction, but talking freely about all sorts of challenges – from the mundane to the personal, from mental health to the way they shop. A sort of secular confessional. 
Things that were previously more private – solitude, grief, not being able to be there for elderly relatives – are now openly discussed. 
MROCs seem to be a great framework to capture the nuances of all these shifting feelings – and explore how brands can play a role credibly. 
People are in the comfort of their own homes, the group pressure is seemingly diminished in a digital context, discussions are fluid, ongoing. Be it at midnight on day 2 of a five-day session, or later on in the week. 
It's a great – and unexpected – way for researchers to get in-depth insights.
Here's two examples from recent project work. 
Re-thinking drinking occasions
Many companies have been prompted into a re-think and re-boot of their brand strategies as re-opening continues apace, consumers emerge blinking and thinking differently. 
Drinks manufacturers in particular – in-home occasions have been the default mode in the recent past, for better or for worse. Parties? Only in private. Or in very small groups.
But how has that impacted on the desires for future, and socially acceptable drinks moments – what does that mean, even? How do people want to celebrate safely but also with a degree of abandon, and how does drinking fit into that? 
A global drinks company wanted to strengthen its portfolio position in the growing non-alcoholic beverages segment. 
Their focus was on women aged 30-40 – neither truly young, but certainly not middle aged, often juggling between working, bringing up children, with clubbing and hangovers increasingly a thing of nostalgia-infused memory. 
It was also a multi-country challenge – with the future brand strategy challenged to be both regionally unified and culturally sensitive. 
We set up a 5 day online community in four countries to understand  the subtle concept of drinking enjoying in a more sober climate. 
Moderating is one of the great challenges of MROCs, as we will come onto later. Namely, finding original and fun tasks and challenges that get participants thinking, keep them engaged. 
Certain tools worked really well – and this is something we have seen across many studies – picture sorts, for example, brand mapping and exploratory exercises. Participants are at best on a mission, partnering with researchers, helping create a future. 
Which is one of the outputs that delighted us – that the process of re-imagining a drinking future worked really well, with people thinking back about their recent past, the habits that they had somehow fallen into, the routines they missed – and what they could envisage doing in future. Neither System 1 nor System 2 – but definitely a consumer centric way of "future-proofing". 
We were able within a relatively short space of time to develop a number of future drinking scenarios where our client's brands played a role – together with what that meant in terms of emotions, the likely social occasions. 
Gen Z – and vegan eating
Another shift we've seen with MROCs is their usefulness for more and more different types of briefs – often in multi-phase research designs. 
In the past 6 – 12 months we've seen them work well for IHUTS (in-home user tests), contextually enriched concept testing, hypothesis development for new range segmentation and more. 
MROCS also work extremely well for foundational-type studies.
A multi-national food manufacturer recently asked us to help them better understand key opportunities in their growth agenda: vegan eating, and teenage needs. 
As with the drinks case mentioned above, the ambition was multi-national within a pre-determined cultural geographic cluster – three Eastern European markets plus Germany. 
Our design was three-fold – with an insight community at the core. We chatted with teenagers over the space of a week about their perceptions of existing vegan offerings, what they liked, what was potentially off-putting, and what sorts of triggers might be effective in concept work in getting non-users to give vegan a go. 
We also gained permission from a sub-group to follow their Instagram feed – so we could gain a first understanding of their online world, and the timelines of the main people they were following. 
Finally, we engaged in a smaller number of online group discussions – with the guide and topic selection shaped by the outcomes of the previous phases. 
The output was incredibly rich – with zero travel, and an extremely efficient use of both client and participants time. 
The analysis task – potentially onerous, given the amount of material generated – was driven by a rigorous focus on the business challenge, and shaped iteratively with the client in two stages. 
It delivered both focus and inspiration for marketing strategy and the accompanying teams in R&D and communications – helping them understand their audiences in great depth, the differences across geography, and potential unifying elements. 
The moderation task – human, all too human
What makes a good MROC great? A great technical solution is of course more than helpful. 
But all good things in life happen in moderation – successful online communities are no exception. 
Whatever the plug-ins, whatever the new features, the human is what makes MROCs successful. 
H/T/P has been managing online communities since 2007 – hundreds and hundreds of studies across multiple geographies. 
The early days where digital confidence varied seem to be over – perhaps lockdown has played a recent role. Certainly it seems to us that participants of pretty much all age groups now get comfortable with the main functions of a tool pretty quickly. 
More of an issue is the relationship between moderator and those in the community.
The moderator's task is complex – but core is making sure people are contributing fully, and in a way that they feel encouraged and recognised. 
So by creating tasks that get people's minds working and whirring for example.
And keeping in touch, making sure folk don't feel lost in the WWW – giving feedback, re-assuring that what they're doing "is the right thing" (not that there are any right answers of course 😉), that they're on the right track. 
Getting people to explore things, keeping motivations high requires personal involvement from the moderator, who needs to give of her/himself, levelling as much as possible, being one of the group rather than seemingly dictating from a position of superior knowledge. 
It's time consuming – and whilst not round-the-clock it's certainly more than a daytime job. So evenings, early mornings – yes, and to an extent a labour of love, requiring a degree of dedication that probably goes beyond the moderate.
Still – love in, love out 😉 
Conclusions & outlook
Online communities are breaking down all sort of research barriers and boundaries – with multiple beneficiaries.
Clients can benefit from the known advantages of agility, convenience, no-travel so eco-optimised, geographic flexibility, technical versatility and more. 
Researchers can profit by continuing to explore how this modern mainstream tool can help tap into the complex emerging world of the new not-yet-normal.
Online communities have a seemingly bright future.
A German version of this article was first published on marktforschung.de
Director Global Marketing & Sales at Happy Thinking People
Edward Appleton is Chief Marketing Officer with Happy Thinking People in Berlin. Edward has worked for over 20 years in market research on both Agency and client side. Prior to his current role, Edward was Senior Insights Manager with Coca-Cola in Berlin; before that he was European Insights Manager at Avery Dennison. He started his career with Mass Observation UK, which he left to join the Insights team at Nestle UK. He blogs regularly at https://researchandreflect.blogspot.com. Edward is bi-cultural English/ German, speaks fluent French.
Article series
Insight communities – hidden depths