Shobservatory Research Chronicles: "Never fear- AI is here!"
We've always been wary of tech. But eventually, each new tech gets absorbed in a new normal, and life goes on... with man still in control! Is AI different?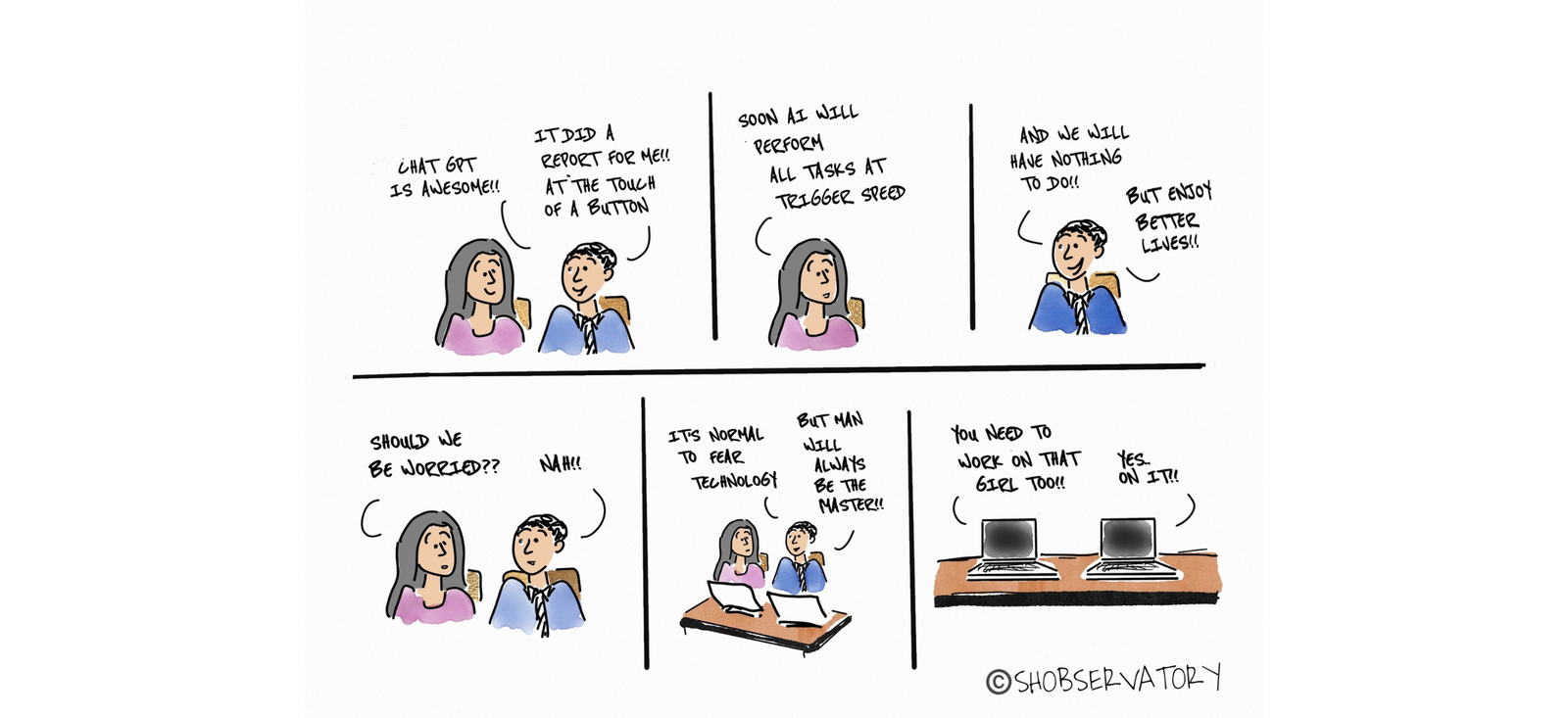 Director at Drshti Strategic Research Services
Shobha Prasad is a career researcher and recreational cartoonist. The former is used to enrich the latter. Shobha can be reached at shobha.p@drshti.com.