Welcome to the new ESOMAR Corporate Members in November
Discover the latest companies who have chosen to join the ESOMAR community as corporate members.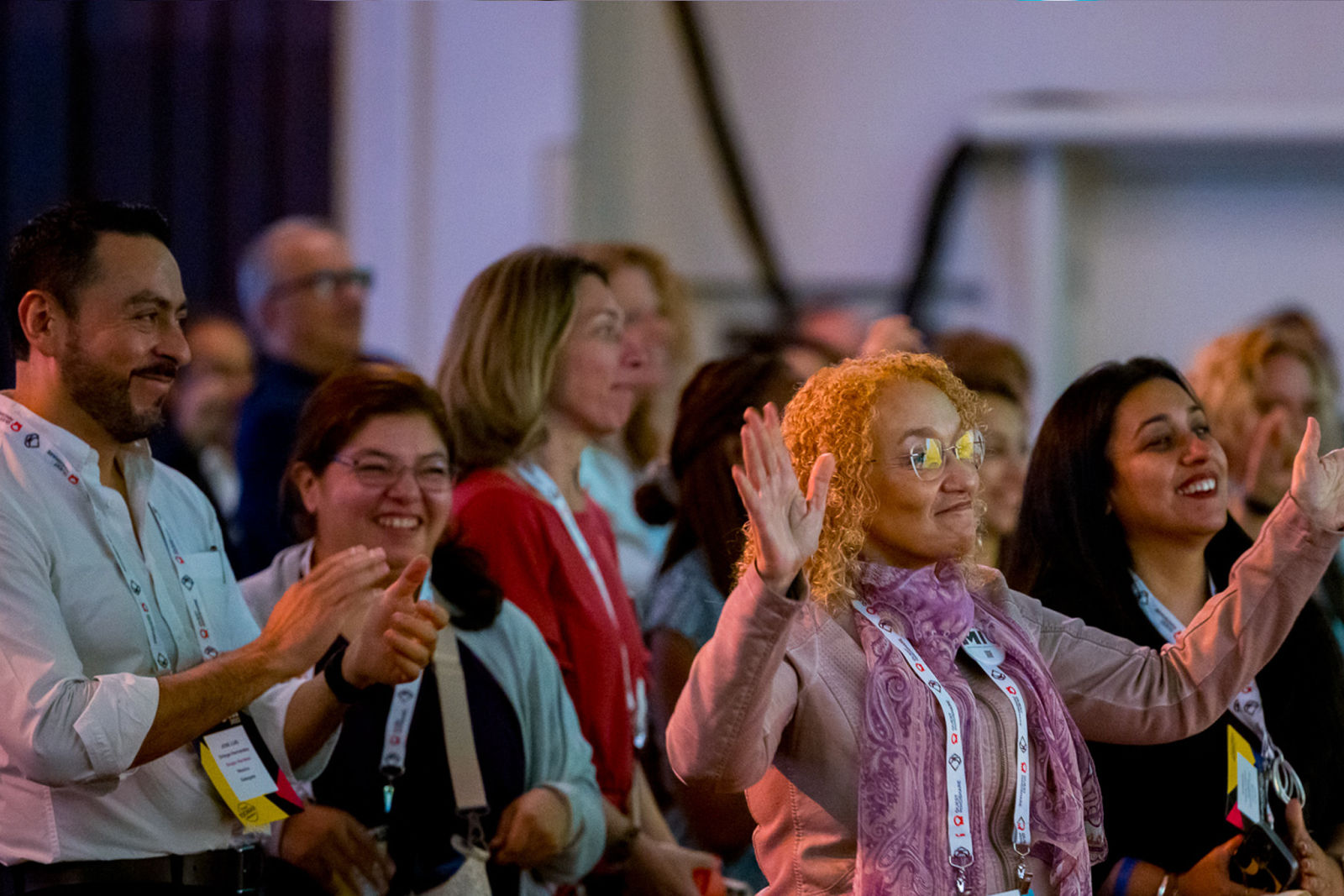 Please join us in welcoming a host of new companies as ESOMAR Corporate members! These companies have decided that professional standards and ethics are central to their company and have undersigned the ICC/ESOMAR Code of conduct and associated guidelines to underpin that.
ESOMAR Corporate membership means that companies are recognised globally as being committed to higher standards, are actively educating their colleagues about research standards, and are leading the way for our industry globally.

Sesame Workshop is the nonprofit educational organization behind Sesame Street, the pioneering television show that has been reaching and teaching children since 1969. Today, Sesame Workshop is an innovative force for change, with a mission to help kids everywhere grow smarter, stronger, and kinder. They're present in more than 150 countries, serving vulnerable children through a wide range of media, formal education, and philanthropically funded social impact programs, each grounded in rigorous research and tailored to the needs and cultures of the communities they serve. 

HBG is a market intelligence firm offering insightful, validated & high quality qualitative & quantitative research data solutions to clients across the globe. HBG's unparalleled research experience and domain knowledge adds an authentic layer of competitive advantage. Their clients range from top consulting firms, research houses and large corporates in all major industry sectors. With more than 12 years of research experience, HBG is one of the top-rated market research and data collection firms in India.

Hero Group is an international food company that is passionate about naturally good food. Since their foundation in 1886 and within the many brands that have since joined the Hero family, their ethos continues: making high quality, natural products easily accessible to consumers. They want to bring this heritage to today`s consumers to share their love for naturally good food. Their mission, to "delight consumers by conserving the goodness of nature", addresses the needs and desires of today's consumers for authentic, honest food. They believe in going back to basics and adopting the principles of purity, honesty and simplicity.

Central European Perspectives Plc. is an analytics, public opinion research and polling company of Central European scope with its headquarters based in Budapest. They track, analyse, and evaluate the political and economic processes of twelve Central European countries and conduct polls on their decisions, plans and leading personalities. They believe that Central Europe is in the process of unification in an otherwise divergent world making the region increasingly important for the future. They offer their clients unique insights into the local views and perspectives.

Hubsite Survey is a global data and insights brand providing online data collection solutions to agencies, marketers, researchers and publishers. They help researchers and brands to reach toughest audience required for their research through their own proprietary panel and a network of national and international partners throughout Europe, North and Latin America and Africa. Their proven recruitment methods help them to validate, engage and retain panelists which enables them to deliver high quality and actionable insights for all types of consumers and business professionals across the globe.

Medical Data Management is part of the Proxima Research International group of companies and is the largest provider of communication and research solutions for companies operating in the pharmaceutical markets of Ukraine and the CIS countries. It has twenty years of experience in communication with specialists in the field of health care.

ISRA Center Marketing Research is the leading destination for smart decisions and forward thinking in today's constantly changing and challenging business landscape. For more than 20 years, ISRA has been one of the top marketing research companies in Romania due to its expertise and thorough understanding of multiple industries. They connect people, brands and markets through reliable research, endorsing clients in taking the best next steps on their path to growth. Their research vision is driven by Team Spirit and Human Touch adding a sparkle of magic and bringing research results to live.

Global Opine Research is a global research and outsourcing firm. They conduct end-to-end research from conception to reporting and offer analytics services to their clients that are research firms, consulting firms and global corporations. With cutting edge research methodologies they help clients in accelerating and transforming processes thereby adding value. Their multi-mode research approach helps their clients to select the right methodology under one roof.

Alyaqout Marketing Research & Consultancies is an international market research and consulting company offering qualitative and quantitative research, strategic research, and market intelligence solutions. Headquartered in Dubai, the company has offices in Morocco and Algeria, with regional fieldwork teams in West Africa, based in Senegal, Niger, Benin, Burkina Faso, and Chad, with an agile presence in several African countries, Arabic countries in Middle-East and Levant, as well as Asian countries such as India, Pakistan, Sri Lanka, and Vietnam; through a large network of international and local consultants and experts in data gathering, with valuable experience in Fieldwork management, with more than 200 research projects in 25 countries in MEA region.

The Kraft Heinz Company is one of the largest food and beverage companies in the world and is a globally trusted producer of high-quality, great-tasting, and nutritious foods for over 150 years. While Kraft Heinz is co-headquartered in Chicago and Pittsburgh, their brands are truly global, with products produced and marketed in over 40 countries. These beloved products include condiments and sauces, cheese and dairy, meals, meats, refreshment beverages, coffee, infant and nutrition products, and numerous other grocery products in a portfolio of more than 200 legacy and emerging brands. No matter the brand, they are united under one vision: To sustainably grow by delighting more consumers globally.
Head of Membership and Finance at ESOMAR
Nordin has been working at ESOMAR since 2013, taking various positions in the area of finance and business processes. Since the beginning of 2020, he is has been heading the Finance and Member Services departments and brings a wealth of experience implementing business processes and routines.
Nordin is a certified Data Protection Officer certified by the Universiteit Maastricht's European Centre for Cybersecurity and Data Protection.