2022 Top tips (part 1)
As 2021 comes to a close it is an ideal time to review the sage advice from the 'Insights from the Insight250' series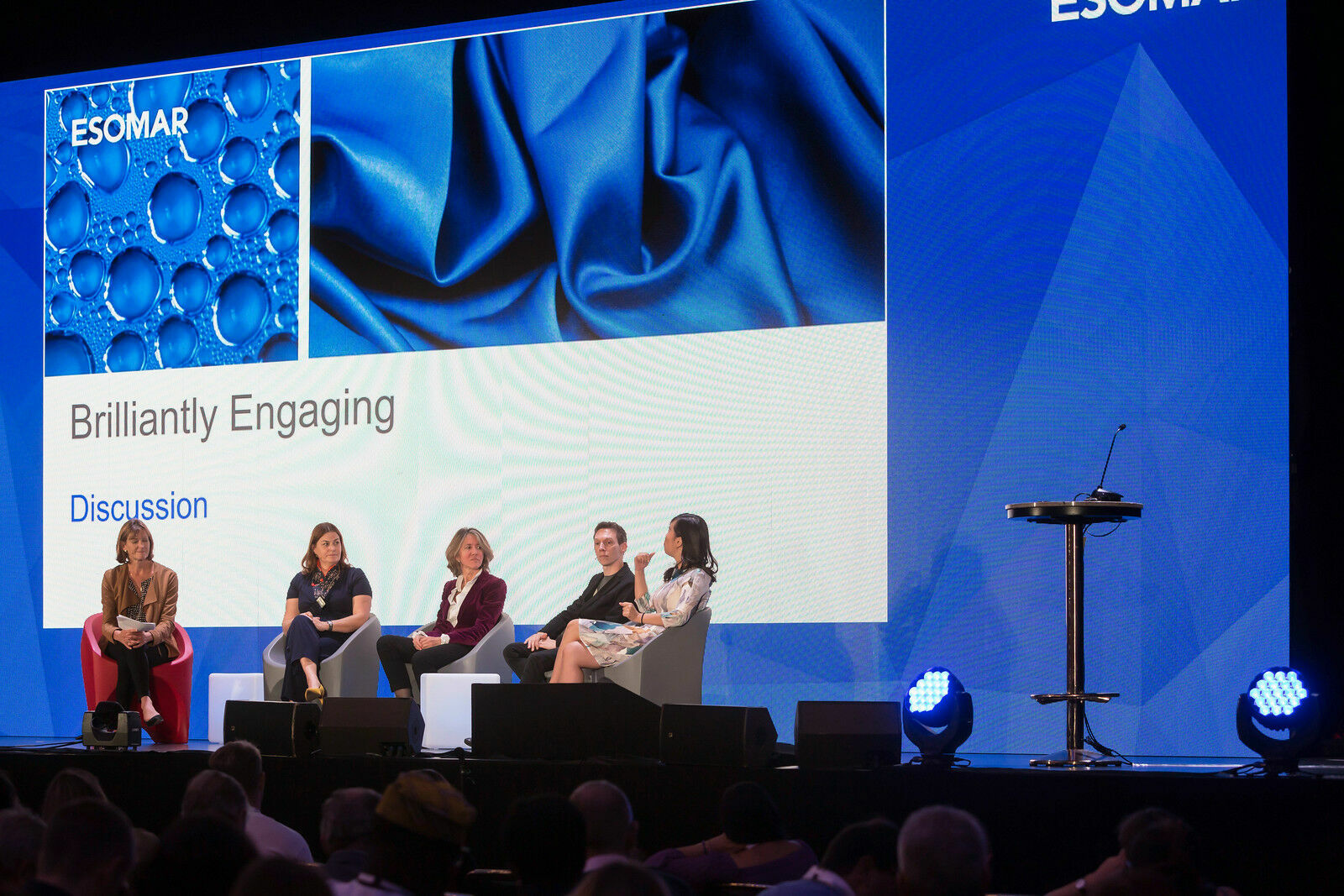 This past year was another that featured both challenges and triumphs for the industry. As 2021 comes to a close it is an ideal time to review the sage advice that I have been able to gather from the 'Insights from the Insight250' series for ESOMAR's Research World from leaders and legends across market research, consumer insights and data-driven marketing. 
The following  is a rundown of top tips from these experts that span a spectrum of points and perspectives, but can provide useful advice to any professional, whether they are just embarking on their career or have extensive expertise. Here is hoping that having this insight organised in one place helps to kickoff a great 2022. 
I've split these top-tips into themes and will produce a second batch next week (there was too much good stuff to get it into one article). If you want to hear more from any of these innovators and leaders of our profession you can find all of the interviews on www.insight250.com - from there you can access the articles on the Research World website. 
I hope you find this as useful as I did - here's wishing everyone a fantastic 2022 and don't forget whilst at insight250.com to nominate your choices for the 2022 Awards. 
I'll start with a reminder of the challenge to all of us from Ben Page, the new Global CEO of IPSOS, from last week's article:
Make the conscious decision to be the best – not just good enough.

Ben Page, Global CEO, IPSOS, France
Now let's break this down into some categories and start with embracing technology as clearly that's an essential tool as we seek to innovate and lead and has been mentioned by more of my interviewees than any other subject 
Embrace technology
Application of AI is not an end in itself, and for it to be useful we must first identify a commercial context with which it aligns well and can solve for an as yet unmet need.

Alex Hunt, CEO, Behaviorally, US
I think some of us may think digitally transforming the insight industry and completely embracing AI is impossible. I would say that it is necessary, so let's just do it.

Perry Li, General Manager, QuickDecision, China
To realise value from AI, consider following the approach we use at Streetbees, which is a 'humans in the loop' process; AI and experts divide the work on a best fit basis while working together to maximise value delivered.

Tugce Bulut, Founder & CEO, StreetBees, UK
AI is powerful as a quick data visualization tool, but human intelligence to re-experience and recombine information through creative imagination delivers powerful insights.

Shirley Ng, Research Principal for the Asia Pacific, Europe and Russia, General Motors, China
We need to build smarter tools to capture and manage data more effectively so there is time and space to think, create and solve problems with genuine insight.

Justine Clements, Consumer Insights Manager, Samsung, Australia
The future is digital, and the future is now. We must aggressively explore ways to leverage technology to make the 'magic' we do with our clients faster, better and cheaper. Lastly, consulting = data + contextualisation is really our work!

Seyi Adeoye, CEO, Pierrine Consulting, Nigeria

Be kind
Respect and kindness are values that improve everything – in business and in personal life, so try for at least one simple act of kindness in your working day.

Jane Frost, CEO, Market Research Society, UK
Embrace science
 Focus on building and integrating the 'science of the what and the science of the why' to deliver actionable insights that have strategic value and drive business growth.

Zoë Ruffels, Global Head of Consumer & Business Insights & Analytics for GSK Consumer Healthcare, UK
Keep learning
My top tip in learning about research innovation is to read this book: "Outside Insight: Navigating a World Drowning in Data" by Jorn Lyseggen.

Paul Baines, Professor of Political Marketing & Associate Dean at University of Leicester, UK
Never stop learning.

Kristin Luck, President of ESOMAR, US
I am going to give you two polar opposite answers. One is to trust me – these models that I have popularized are so incredibly applicable to hundreds of applications. They just work. When I go into a new situation I often know what I am going to see. Beyond that, embrace more natural curiosity. There is very little science in data science. It is mostly about pushing data around and visualisation and querying. It is done in a more mechanical way. I want to get below the data and see what the underlying story or pattern is that is driving the data in the first place. Think about the mechanisms that are driving the data.

Peter Fader, Professor of Marketing at The Wharton School of University of Pennsylvania, US 
ABC – Always be Curious. Always be the person asking questions, re-framing the problem and challenging assumptions. "Computers are useless. They can only give you answers." This is one of my favourites (I believe it is from Pablo Picasso) – but even more relevant today!

Tony Costella, Director of Consumer & Market Insights, Heineken, Netherlands
Focus on security
First, the foundation of all consumer decision-making is security, which can be expressed in natural language terms such as trust, safety, reliability, comfort, etc. Your product may be desired because it is the most fun, exciting, prestigious, etc., but unless the foundation is built on security (trust, safety, dependability, etc.), it will be a difficult choice for a consumer to ultimately make. Second, gratitude is a super-power – it inspires, encourages, directs and uplifts us to the better parts of ourselves.

Alexander Edwards, President, Strategic Vision, US
Be flexible 
Working from home has clear and obvious benefits for the wellbeing of employees. However, there are also positives to office working. The key is to be flexible and encourage a culture that works on a person-by-person basis.

James Endersby, CEO, Opinium, UK 
Keep innovating
Experiment and aim for failure." State it out in public. Celebrate failure. That's the only way we can find newer ways – and build a tribe that embraces the credo.

Pravin Shekar is an Outlier Marketer, Krux108, India
Innovation isn't just technology. It's also about casting aside the "human as lab rat" model for research that meets human needs for play, connection, and meaning.

Annie Pettit, Chief Research Officer, North America, at E2E Research, Canada 
For readers, Ulrich Lehner, my Henkel CEO for many years, had a great definition for innovation: "Innovation is when the market shouts hoorah." Quite a general statement, I suppose – but it captures the essence of something really new, distinctive and relevant. The consumer craves it, the trade eagerly supports it, the company prospers, and the shareholders pop the corks. Hoorah!

"For students, try to "walk in their shoes" – i.e. do everything to adopt the mindset, the living conditions, the value systems, the habit structures etc. of your potential clients and start your innovation journey from there. You will begin to see the world from the only perspective that really matters – the consumer's view. And then you use your (new) imagination to creatively imagine what could make your new life easier, better, and more beautiful. That's a good starting point, I believe. You could also attend my courses, but that is the harder route.

Hans-Willi Schroiff, Founder and CEO, MindChange, Germany
Unplug yourself
My best ideas come from when I am away from my screen. Spend more time thinking and it will make your doing more powerful.

Babita Earle, EVP Strategic Partnerships, Zappistore, UK
Embrace the Hero
Really deeply understand the hero's journey. I never deviate from the hero's journey. You can use it for a Hollywood feature film or one paragraph – it applies to anything. You say this is the current problem and look at the aspirational solution. Then you have objectives and then look at the mentor who can take you on the journey and how they are qualified. Then you cross the threshold and get to the happy ending. Unfortunately, a lot of climate communications say everything is doomed and it's not taking you through this narrative. I have an article on this on my Medium page called How to Tell a Story that Changes the World.

Katie Patrick, Co-Founder, Energy Lollipop, US
Focus on motivation
Remember that humans need more than numbers and logic to be motivated to act.  Fluency of your argument is essential to aid understanding, but don't forget the need for an emotional connection to the ask, whether that is shock, shame, excitement, contentment, reassurance or fear!

Caroline Florence, Founder and Director of Insight Narrator, UK
Thank you again to everyone who has taken the time to share their perspectives for this series  and to all those who have suggested topics and individuals for me to interview. I have found this truly fascinating and am delighted to see ESOMAR and the Insight250 championing so many "superheroes" in our profession. In today's troubled world our profession provides a beacon of hope, a shining light of clarity. We deal in facts, using data and evidence to champion truth and providing insight to deliver understanding and improvements. Long may we lead and innovate to this end and let's continue to champion all those around the globe who are leading the charge. Thank you everyone and Happy New Year.
Senior Strategic Advisor at mTab, CEO at Insight250, Group President at Behaviorally
Crispin Beale is a marketing, data and customer experience expert. Crispin spent over a decade on the Executive Management Board of Chime Communications as Group CEO of leading brands such as Opinion Leader, Brand Democracy, Facts International and Watermelon. Prior to this Crispin held senior marketing and insight roles at BT, Royal Mail Group and Dixons. Crispin originally qualified as a chartered accountant and moved into management consultancy with Coopers & Lybrand (PwC). Crispin has been a Board Director (and Chairman) of the MRS for c15 years and UK ESOMAR Representative for c10 years. As well as being CEO of Insight250, Crispin is currently Group President of Behaviorally with responsibility for the client and commercial teams globally and the Senior Strategic Advisor at mTab.