The importance of ethics
Learn about the impact of ethics on marketing, insights and market research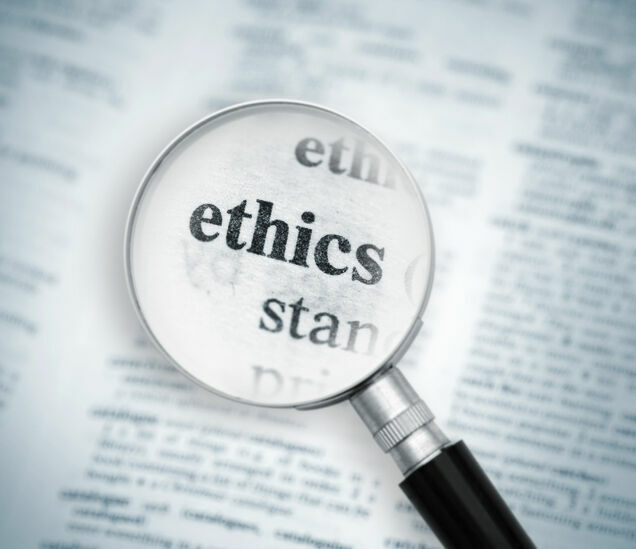 The Insight250 spotlights and celebrates 250 of the world's premier leaders and innovators in market research, consumer insights and data-driven marketing. The inaugural list was revealed this April and created renewed excitement across the industry whilst strengthening the connectivity of the market research community. 
With so many exceptional professionals named to the Insight250 it seems fitting to tap into their expertise and unique perspectives across an array of topics. This weekly series does just that; inquiring about the expert perspectives of many of these individuals in a series of short topical features.  
This edition features a focus on the importance and impact of ethics on marketing, insights and market research. I spoke to Melanie Courtright, Chief Executive Officer of the Insights Association and Ray Poynter, Chief Research Officer with Potentiate to get their expert perspectives on the importance of ethics and their impact in today's ever-evolving world.
What are the key codes and standards in our profession and why are they important?
There are three levels of codes. First there are the codes created by national associations, such as the Insights Association, The Research Society, and the MRS. The second are the international codes such as the ICC/ESOMAR Code International Code and the ESOMAR/GRBN Guideline for Online Sample Category. The third level is the guideline created by communities of practice, such as the QRCA Code of Member Ethics.

The codes and guidelines have the following benefits:

They highlight good practice, warn against poor practice, and forbid bad practices – thereby giving advice to practitioners, reassurance to clients, and protection for participants.

They remove the need for legislative oversight – meaning the rules are written by people who understand the practices being regulated.

Ray Poynter

I would add that the national codes serve the critical role of self-governance. The more we govern our profession towards high ethics and adherence to doing no harm, the less likely the government will feel the need to write laws that force governance.  And the more likely the government is to co-regulate with the industry bodies, ensuring good understanding of what we do, why it matters, and how to legislate responsibly.  Every profession is a couple of very bad case studies away from the government stepping in, and industry codes help prevent that from happening.

Melanie Courtright
Who should lead on these standards, agencies or clients and what is the role of associations?
The associations should lead on these standards. If agencies lead, there will be a risk that they might be seen as biased in their own favour. Client oversight of the process tends to be limited to the design and use of research, but is less focused on its interactions with research participants.

Ray Poynter

Associations should lead, but with people and committees in place that represent the entire ecosystem so the codes are written with deep expertise and to work practically. Buyers, sellers, consultants, subject matter experts, legal, and association thought leaders should collaborate in creating a working and evolving, yet enduring code that elevates the profession, sets clear boundaries, and is respected by both the legislators and everyone in the insights ecosystem.

Melanie Courtright
Melanie, the IA Standards Committee has been working to revise IA's Code of Standards and Ethics for Market Research and Data Analytics, what's changed?
The language and expectations of data privacy have been updated, including an evolution from using consent as a foundation for activities to having privacy by design be the guiding principle. The requirements around transparency and distinction of marketing and marketing research have been elevated. Reinforcement of using incentives only as a means of increasing participation rates and not as forms of payments.  Strengthened language around professional responsibilities and expectations for civil discourse and acting with respect and empathy.

Melanie Courtright
Ray, are ethics different? It's been said you can produce a questionnaire within the code of conduct that is unethical…should we champion integrity and common sense over simple rule following?
Ethics are much more important than rules, regulations, guidelines and laws. Advice on ethics should be a core message for agencies, clients and associations.

Ray Poynter
Lots of people argue codes and standards are boring – what do you think? Can they drive innovation?
Codes, like data, need storytelling and interpretation that bring them alive. They need to be discussed in project teams, during product design, and during the sales process. Like reading books on the law, or complex math, it's when the concepts are brought to life that they become meaningful.

Melanie Courtright

The detail is always going to be boring to anybody except those that enjoy the detail of such things. What is needed is that people need to know where guidelines apply, the principles that are being applied, and where to find more information. Perhaps topical issues could be made more interesting by creating vignettes and asking people to debate a) whether the proposed actions conformed to the codes, and b) if not, what changes would make it compliant.

Ray Poynter
ESOMAR, IA, and MRS all have codes of conduct – how do global clients balance these, which should they follow?
The first point is that a client should be aware or made aware of potential conflicts. In general local codes and laws should take precedence. For example, the ICC/ESOMAR guidelines define a child as somebody who is 12 years old or younger, but it recognises that national definitions differ. In the UK the MRS defines a child as somebody aged 16 and under. A global client conducting research in the UK should respect the UK's definition of somebody for whom parental consent is required.

Ray Poynter

Importantly, we all work cooperatively to develop codes that complement each other.  Our codes often use language like "follow all local, national, and international codes and laws," and "where and if the code and the law are in conflict, the higher standard applies. 

Melanie Courtright
Melanie, how do we increase awareness of standards?
 Reach and frequency! We are planning now to increase the places and times we talk about the codes, and develop tools to push the code to every person in our profession. Tools that explain and define the principles, and that will help build them in the language and conversations of our teams.

Melanie Courtright
Ray, it can be expensive to fall down in this area…for example, WPP has just been fined $19M…what's your take on this?
Governments, regulators and courts are becoming more and more willing to levy large fines. Aside from the WPP case in the US, we are seeing the EU and other authorities levying fines. Companies need to ensure that they and their subsidiaries are acting legally.

Ray Poynter

It can also be expensive for the whole profession. Often, laws are written as a direct result of harm and breaches. So when one company makes a major mistake, it can harm the entire profession. 

Melanie Courtright
HOT TOPIC: The next big thing - Our profession is developing responses to diversity and inclusion, sustainability and our approach to AI – what's next? Should we lead or follow?
In terms of diversity and inclusion, although many of the associations are doing something, the world is moving faster than we are, so it is a case of following. In terms of sustainability, we need to work out how we can make a difference and focus on that. In the area of AI, we absolutely should be leading, it is an area of our core competence and we should be highlighting strengths, weaknesses, opportunities and threats.

Ray Poynter

We should all lead. We should understand the laws and codes, and do our part.  In the conference rooms, on the virtual codes, in the project emails. When hiring, when building teams and committees, and when promoting. When designing, coding, analyzing, and storytelling. Do every activity with ethics, codes, and humanity as guiding principles.

Melanie Courtright
TOP TIPS
You are a brand. And every single thing you do in your profession either adds to or detracts from the value of that brand. Be intentional about your brand value and attributes, and build ethics and professional code knowledge and adherence into your personal brand.  Create a brand you can be proud of and that is an asset to you and to everyone you work with.

Melanie Courtright

When in doubt, apply the parent/child test – if you would be uncomfortable if your parents (or if older, your children) found out what you were doing, don't do it.

Ray Poynter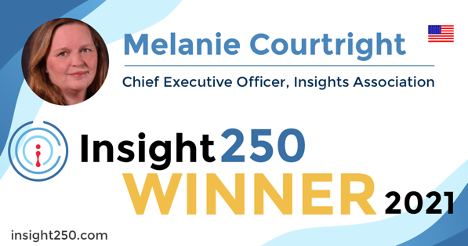 As CEO, Melanie Courtright leads the Insights Association, a leading network of market research and data analytics professionals. She has spent over two decades designing, executing and interpreting research for agencies and corporations. Previously she served research and strategy roles for Dynata, Research Now and uSamp. She has extensive expertise in online, mobile and social research.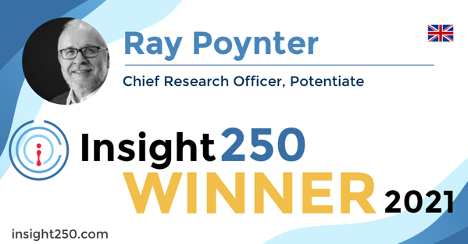 Ray Poynter has over 40 years of market research experience with a core built around consulting, training, writing, learning and sharing. He serves as Chief Research Officer of Potentiate and also as a former Member of ESOMAR's Council. He also periodically lectures at Nottingham Trent University on the topics of market research, insights and marketing and is the author of The Handbook of Mobile Market Research.
Senior Strategic Advisor at mTab, CEO at Insight250, Group President at Behaviorally
Crispin Beale is a marketing, data and customer experience expert. Crispin spent over a decade on the Executive Management Board of Chime Communications as Group CEO of leading brands such as Opinion Leader, Brand Democracy, Facts International and Watermelon. Prior to this Crispin held senior marketing and insight roles at BT, Royal Mail Group and Dixons. Crispin originally qualified as a chartered accountant and moved into management consultancy with Coopers & Lybrand (PwC). Crispin has been a Board Director (and Chairman) of the MRS for c15 years and UK ESOMAR Representative for c10 years. As well as being CEO of Insight250, Crispin is currently Group President of Behaviorally with responsibility for the client and commercial teams globally and the Senior Strategic Advisor at mTab.