Welcome to the new ESOMAR Corporate Members in February
Discover the latest companies who have chosen to join the ESOMAR community as corporate members.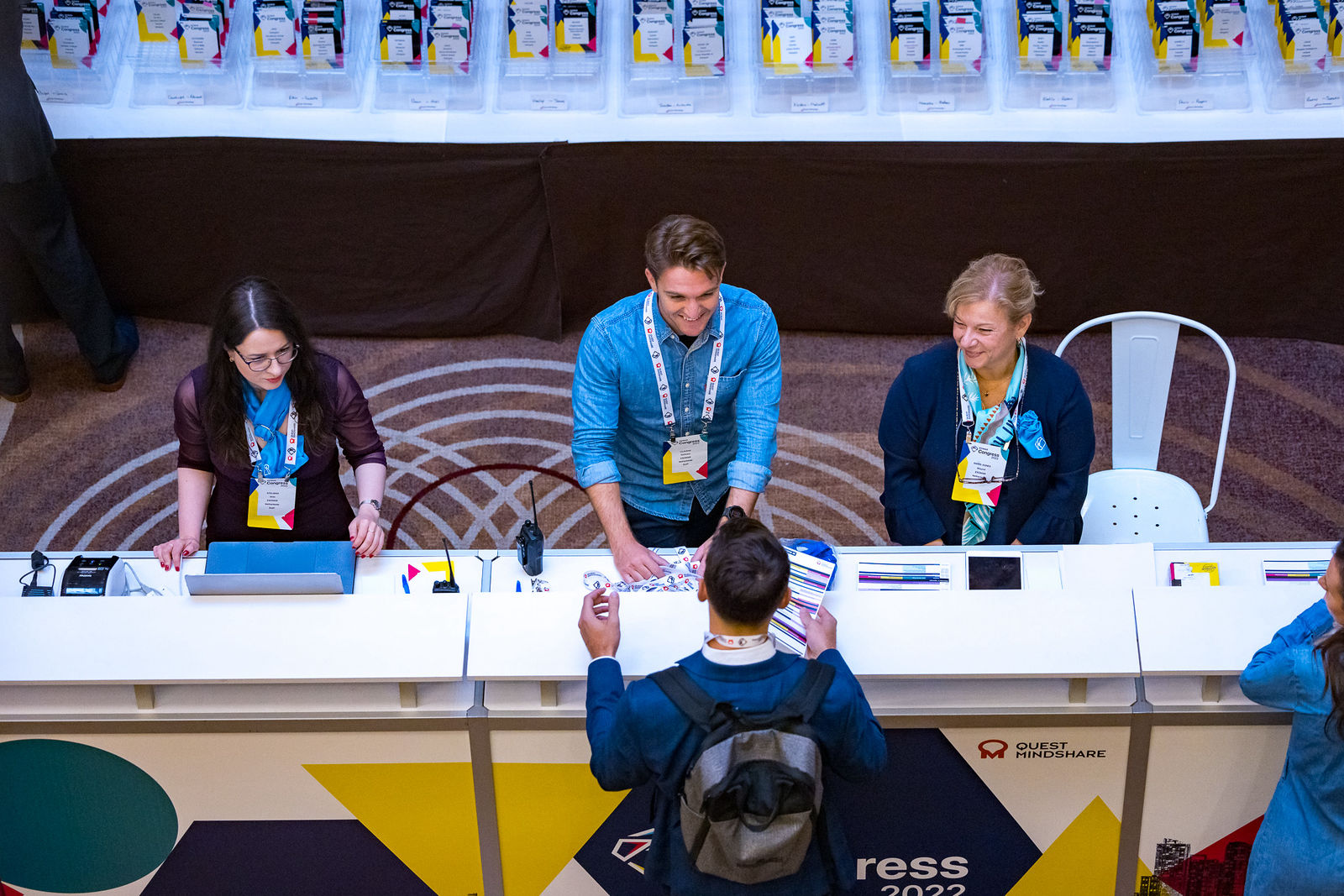 Please join us in welcoming a host of new companies as ESOMAR Corporate members! These companies have decided that professional standards and ethics are central to their company and have undersigned the ICC/ESOMAR Code of conduct and associated guidelines to underpin that.
ESOMAR Corporate membership means that companies are recognised globally as being committed to higher standards, are actively educating their colleagues about research standards, and are leading the way for our industry globally.

Latitude helps the world's foremost media and technology companies understand how the evolving online and mobile landscape and emerging user behaviours translate into new business opportunities. And they do it all through sophisticated research and insights, powered by their interactive video suite, Lumière®. From high-level strategic direction to new product innovation to existing product revitalisation, they use their expertise to help clients in the following areas: Thought Leadership, Cross-Platform Advertising Effectiveness , Brand & Marketing Strategy , Content Strategy & Audience Growth, Usability & User Experience, and Product Development & Innovation.

What started as Unibet in 1997, is today Kindred, one of world's leading online gambling operators with business across Europe, US and Australia, offering over 30 million customers across 9 brands a great form of entertainment in a safe, fair and sustainable environment. Since the very beginning, Kindred was built upon clear values and a strong culture. They are 2000 people representing over 60 nationalities, located across offices in 13 locations. As an innovative company that builds on trust, they have led the development into areas such as Tech, mobile solutions, new product launches and sustainable gambling.

LC Branding & Innovation is a company specialized in helping clients build successful brands and develop innovative concepts, always focused on consumer needs and trends. They work with their process called: Brandnovation. It is a process of thought and action, developed to create, build and rebuild successful brands. Combine Phases of Market Research, Strategic Planning and Design, to arrive at innovative and safe concepts and strategies.

Seminal Research Services Pvt. Ltd. is a full service Market Research company which supports end-to-end for all market research needs. Their data-led insights help make informed decisions across the product life cycle. They make use of the latest qualitative and quantitative techniques and leverage. They have rich sectoral and multi-country experience. They have helped their clients across the globe to know their customers better and quicker.

Alpha-Diver delivers big-time ROI for world-class brands by providing the complete picture of marketplace behaviors via neuroscience and psych. By uncovering sub-conscious drivers & barriers (which people often don't even recognize in their own behavior), their clients are able to activate with laser focus. They specialize in audience framing // segmentation, brand & innovation strategy, and journey mapping.

Info Sapiens is a research agency, specializes in public opinion research, behavioral surveys and data analysis from secondary sources. The Info Sapiens team consists of 33 people, including 10 researchers. Info Sapiens conducts fieldwork for GfK Ukraine and, in addition, independently conducts certain types of research, in particular, social and political research. Info Sapiens conducts monthly measurements of consumer attitudes of Ukrainians.

Mellben research has been in operation since 2009 where they have executed research for both the public and private sector. They use surveys, polls, focus groups and other techniques to study various markets. Development of new products, measuring of customer / employee satisfaction and loyalty, opening of new markets, measurement of advertising effectiveness, and knowledge of business competitors are among their core services. They have managed to boost their position in the industry by partnering with some of the leading international firms to enable them to provide their clients with best solution to their needs.

Global Angle connects their clients to any location in the world for all their market research needs. They are based in Singapore, a diversified business hub where they are able to manage global human resources. With their dedicated team of consultants, local research experts, and thorough analysis of their research insights, they'll elevate their clients' business and set it up for success. They have about 200 researchers from 70 countries and 90 cities. They feature segmented research, which will allow their clients'business to identify the right target market audience.
Head of Membership and Finance at ESOMAR
Nordin has been working at ESOMAR since 2013, taking various positions in the area of finance and business processes. Since the beginning of 2020, he is has been heading the Finance and Member Services departments and brings a wealth of experience implementing business processes and routines.
Nordin is a certified Data Protection Officer certified by the Universiteit Maastricht's European Centre for Cybersecurity and Data Protection.