Crises and community
Did the pandemic really bring us closer together?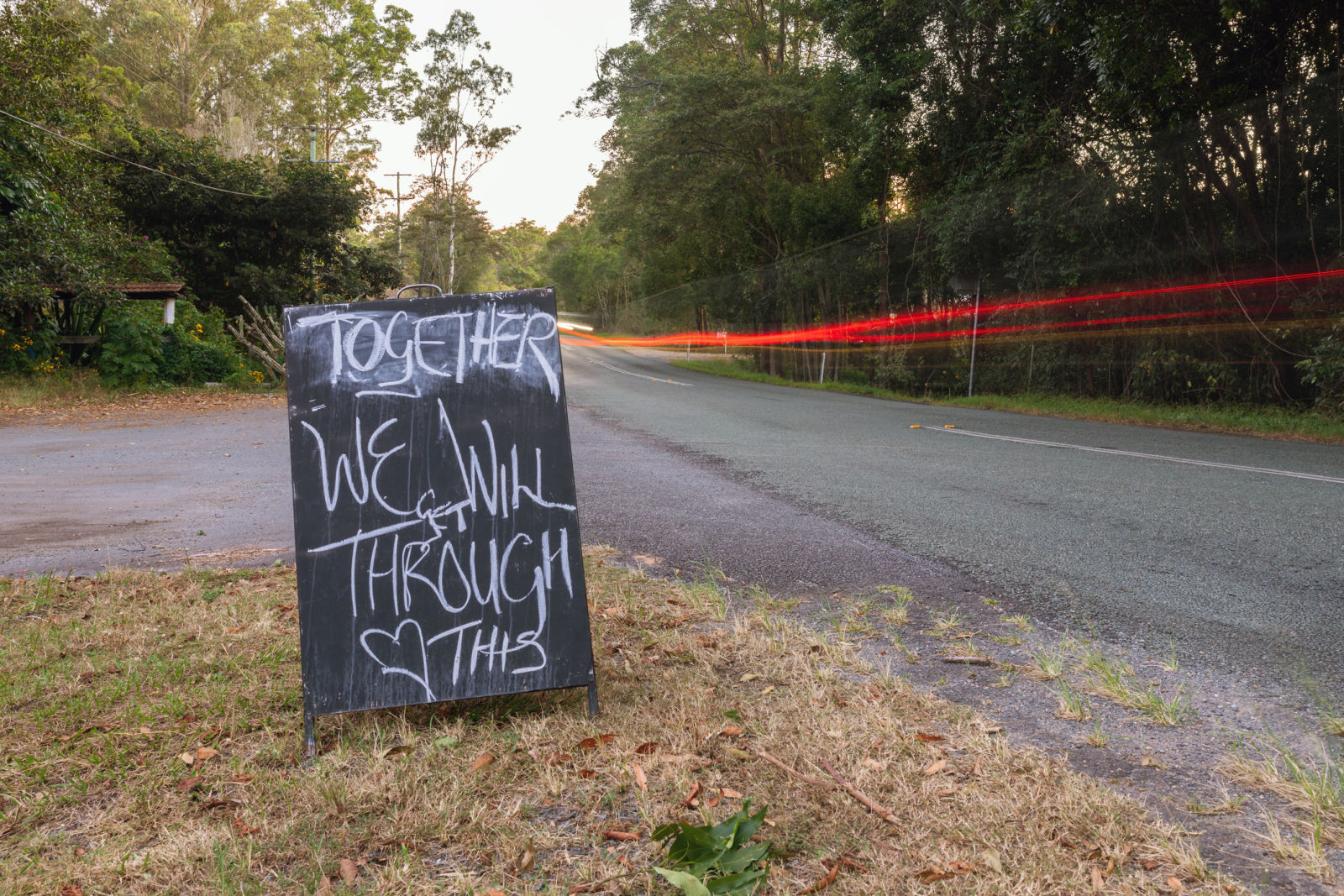 Everyone remembers the fearful tedium of the COVID-19 years. Even though it's a period in history most of us would rather forget. Locked at home in a curious state of boredom-cum-anxiety, we were isolated from friends and family physically. During this time, researchers and pundits crowed on about how connected we had become. United under a single misery, we found a sense of real cohesion – the myth goes. Banging pots and pans in celebration of the NHS might seem absurd now. But it felt good at the time didn't it? 
In 2022, the UK government declared the pandemic officially over. Whether one chooses to believe this or not, there are more pressing things for us to worry about now. Like the war in Ukraine, rising heating bills and a cost-of-living crisis. If covid brought us together, are these new pressures doing the same? And if community received a shot in the arm two years ago, is it time for a booster? 
United and divided 
There was a clear upsurge of in-it-together spirit when COVID-19 came along. People clung to one another in the face of the frightening uncertainties that came along with a pandemic. But I would argue that these exist alongside the divisions that were already (and still are) present in our society. 
Data gathered by Bulbshare shows that many people think the pandemic brought them together and engaged in behaviour in the spirit of safeguarding society. For instance, of 1000 respondents of various ages in the UK, 71% wore masks to protect both themselves and others and 63% helped out their neighbours during lockdown [full sample data available at the end of this article]. This included buying groceries for the vulnerable, checking in on elderly acquaintances, or just chatting over the fence.  The most telling stat of all? That 75% think crises make us better as people - and as communities. 
It certainly improved intra-family relationships in some instances. A quarter of parents polled by the Institute for Social and Economic Research at the University of Essex said their relationship with their children improved after the government instigated a stay-at-home policy. Just 5% said their relationships had worsened. 
There was also an urge to pitch in and help. The crisis inspired some 12.4 million people to offer their time to volunteer, according to research from the Together Initiative. Of the above, 4.6mn were volunteering for the first time. The report, Our Chance to Reconnect, reckons that volunteering helped people bridge all sorts of divides – people of different faiths, ethnicities and income brackets all pulled together. 
The Bulbshare data also revealed that 85% of respondents thought we have reacted with more consideration to the Ukraine crisis because of our experiences in the pandemic. 
There is evidence that this Blitz spirit might be part of our culture in the UK. Figures from a global study of attitudes from the Pew Research Centre found that of 17 advanced economies, very few think that their nations are less divided now than at the start of the pandemic. In Europe, majorities of people in seven out of nine nations say they are more divided now. Researchers alight on the Netherlands, Germany, and Spain being the most pessimistic. In the UK, we're a little more upbeat apparently. Four-in-ten people here think they are more united after the outbreak. 
Local interdependency 
A united United Kingdom is welcome news. The common gripe from those living in cities is that there is an isolating sense of anonymity. Now some entrepreneurs are designing services that help alleviate the problem of unknowable communities. For instance, Nextdoor is an app that is right now used by almost one in five households in the UK and more than 66mn worldwide. It's the closest thing to a digital town square – you can borrow and sell stuff to neighbours, discuss a local issue or get help with public services. Perhaps the best thing? The way it forges friendships. It's hard to loathe your neighbour if you're borrowing their strimmer on the weekend. 
There isn't a clear-cut answer to whether the UK is more or less divided now. But that's fine, Bulbshare thrives on unearthing the nuances that help brands connect to audiences. Head to Bulbshare.com to find out more or email matt@bulbshare.com. 
NOTES 
Bulbshare Insights Panel 
11% 16-25
73% 26-50
16% 51+ 
69% female
29% male
2% nonbinary 
UK participants 
Survey launched on the 5th of March 2022 and closed on the 19th. 
Founder and CEO at Bulbshare
Matt Hay is a consumer trends expert and the founder and CEO of Bulbshare, a technology platform that helps brands collaborate with millions of people everyday to build better products and services for the world.