The importance of reinforcing self-brand connection
Teamwork makes the dream work!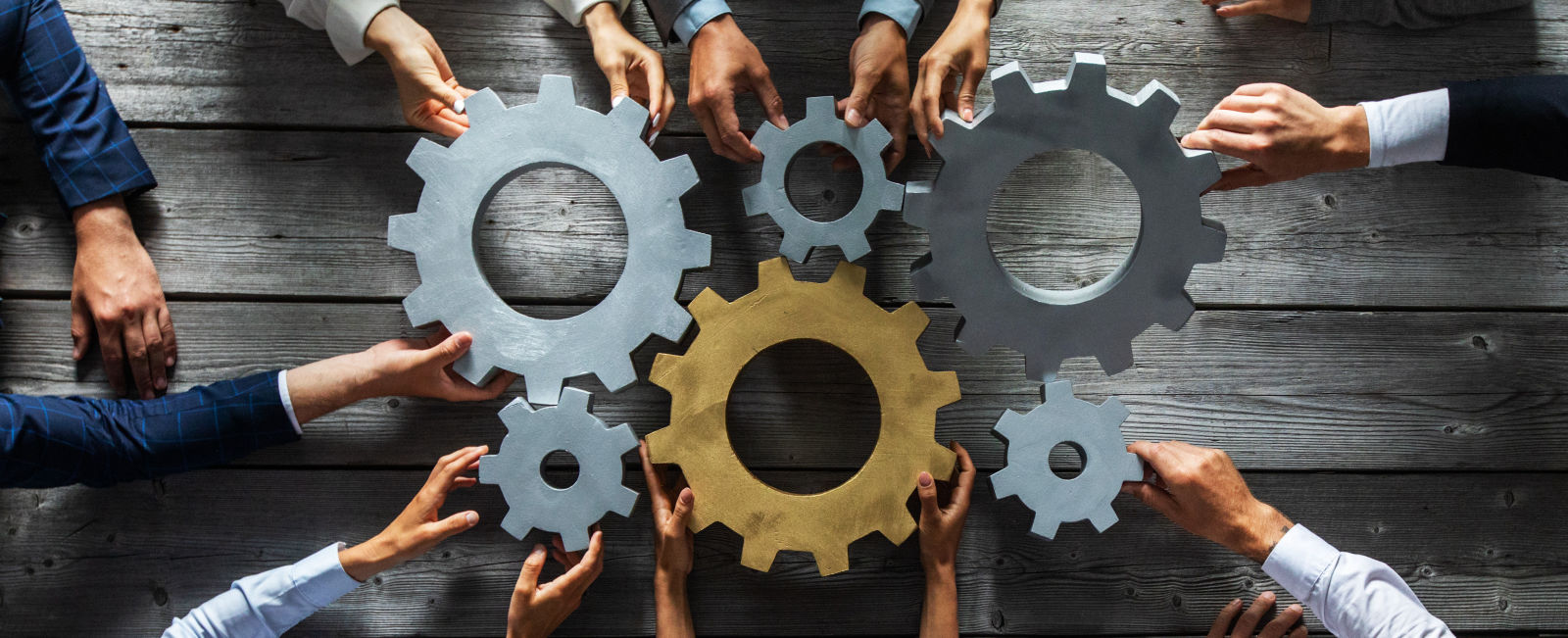 Industry 
How would you categorise your company in the overall data, analytics, and insights industry? 
InnovateMR is a fiercely independent sampling and ResTech company that delivers faster answers from business and consumer audiences utilising technologies to support agile research. As industry pioneers, InnovateMR connects organisations with targeted audiences around the world and develops forward-thinking products to support informed data-driven strategies and identify growth opportunities. 

InnovateMR's Vision Suite™ offers researchers a comprehensive collection of next-generation products designed to execute against all aspects of the research process, including survey design, sample procurement, field management, fraud mitigation, and reporting. Our proprietary platform delivers results faster without sacrificing quality. 
What would you say are some of the key trends you're seeing in the industry right now? 
The democratisation of data and analytics is continuing to provoke disintermediation in our space and change the way in which our industry works. With speed now of paramount importance, technology-first products and solutions are disrupting business models, forcing tech-enabled and customer-centric solutions to pick up the pace. 

The expectations of both our customers and consumers have changed. We've been conditioned by our own consumer offerings to see results instantly and on our schedule. We see all kinds of companies in every industry win based on speed to satisfaction. Today, we must reimagine our products to deliver instant product and research value.  
Where do you see growth in the industry coming from? 
As of the latest ESOMAR Buyer Report, about 50% of all research is now conducted via internal teams, with the expectation that it will continue to grow. Traditional market research is a labour of love, expert knowledge, and time, but internal researchers typically are not experts in ideal questionnaire design or specialists in research methodology, nor are they willing or have the time to wait for complex data sets. However, they do have real research-related questions that need faster answers to inform better decision-making. 

The rise of the tech-enabled research space now makes up over $47 billion of the addressable world market, with over $27 billion in North America alone. The internal researcher is in dire need of growth, support, and quick time to market for their research needs. Pulse research has never been more important or necessary for brands to stay close to their customer – customer centricity always wins.  

The opportunity for market research is clear. The business of market research is to facilitate other organisations to measure the change in the behaviour of their customers. The future of market research is not in data or insights; it is the opportunity to empower a deep understanding of behaviours and use that insight to help our clients build their future. 
Conversely, what do you think is the biggest threat to growth or success in the industry? 
Data! If nothing else, throughout the last two years, we have proven time and time again that historical data cannot predict the future. We are in a time of persistent and fast-paced change, and relevance, even just yesterday, cannot predict today's trends. Much of market research is the attempt to look back at the past and explain what has happened to predict what may happen, but businesses are seeing an increased need to look forward to predict, or even create, the future. 

So, the traditional data-driven model of market research is being broken as a business model with quick pulse insights. Only companies that prioritise speed and agility will prevail to make an impact on businesses that need insights to drive innovation. In a world where the brand and product cycles are becoming faster and faster, it is less and less important to look back and more and more important to move forward. 
What, if any, are the key differences you're seeing across global markets? 
Now more than ever, consumers are expecting brands to take a stand on social and political issues. Over 60% of consumers globally agree that companies should take a stand on social issues. Our world has become increasingly smaller, with global interconnectivity at an all-time high due to social media. However, across the globe, people are encountering some of the same but also many different issues that require brands to understand them individually, empathise, and act.  
When speaking with clients/customers, what seems to be most important for them right now? 
Today, clients are prioritising speed while still demanding quality data. We cannot deliver unreliable data that is unusable for clients just for the sake of speed. As we have seen with other global events, the conflict between Russia and Ukraine has created an uptick in cyber fraud across all industries, and research is not immune. Quality data is at the forefront of our customers' minds when considering whom to partner with and how to get access to data. Even though no one is impervious to the far-sweeping implications of survey fraud, some partners are more forthcoming about their methods and issues with fraud than others. It is important to ask your prospective partners the difficult questions.  
Company and Clients 
What is one project or product release you're most excited about? 
InnovateMR's Vision Suite™ gives anyone with questions access to faster answers, empowering them to make better business decisions with end-to-end solutions. Our next-generation suite of products is designed to execute against all aspects of the research process. Inclusive of survey design, sample procurement, field management, fraud mitigation and reporting, the Vision Suite™ enables the unfamiliar to become familiar for faster answers with confidence. The Vision Suite recently won a 2022 Stevie Award in the category of Business or Competitive Intelligence solutions, and we continue to be excited about how it is meeting the needs of businesses who need answers. 
Are there any particular clients in your client base that you think are at the forefront of the data/analytics/insight industry? Any pushing you to up your game? If so, who and how? 
We have recently partnered with CloudResearch to jointly focus on the improvement of data quality and to address the most pressing challenge facing the online survey industry. CloudResearch's newest product, Sentry, is helping us address systemic fraud with a novel data quality solution that uniquely uses behavioural + technological vetting of respondents. Sentry is setting a new industry standard on how to proactively combat fraud and effectively deliver consistent high-quality data from online survey respondents. Our partnership with CloudResearch expands on our unwavering commitment to quality answers and empowers our clients with reliable insights. 
If we asked them, what do you think your clients/customers would identify as the reason they chose you over your competition? 
At InnovateMR, we have a commitment to always providing white glove service. Our team is truly dedicated to providing a genuine partnership with all of our customers, whether through a project manager or our DIY platform: The Vision Suite. We offer a Do-It-Together approach so that our customers are never left hanging and have a full scope of understanding about their research projects. As we have continued to build this company from the ground up in 2014, we have always considered real people and quality data to be the core of everything we do. Both of which we still proudly provide today. 
What is one important thing prospects should think about or know when choosing a vendor in your space? 
Are they truly a partner? Do they have the same goals in mind, understand your requirements, and have a clear plan to execute accordingly? Are they providing you with value and white glove service that is making a difference for your organisation? So much of today's business is transactional and automated, but when the going gets tough, you must ask: have you aligned with a vendor that is truly a partner?   
Personal 
How did you get into the industry? 
Like most of us, I fell into market research. I graduated from UCLA with a BA in Political Science and a BA in Mass Communications. After spending some time on Capitol Hill, I realised my passions lay more with people than politics. I came back to Los Angeles and started looking for something different where I could use my communication degree. I ended up securing a role as a Project Manager in our space and haven't looked back since.  
What's the last book you read or podcast you listened to that you'd recommend to readers? 
Meetings Suck by Cameron Herold. In fact, I have read this one more than once. This fabulous (and short) book can help anyone, and any team, ensure that meetings truly add value. So much of our time is spent in meetings that could have been quick emails, so this book helps you to understand how to prepare, structure, and communicate within a meeting to ensure they are a good use of your and others' time. Highly recommended for all leaders!  
Can you share a quote that resonates with you as a leader in our industry? 
"Teamwork makes the dream work!" This has always been my motto in the workplace and as a leader. We, as a team, are stronger together and make more of an impact than anyone can do alone. You will find that to ring true throughout many relationships in our industry. As much as we compete with each other, we are also all partners as well in many cases. Our work is only as strong as our teams. 
SVP, Global Innovation & Product Strategy at InnovateMR
As an industry veteran of 10+ years, Amanda Keller-Grill's specialities include product innovation, client delivery, sample design, and quantitative methodologies, including hard-to-reach audiences, longitudinal research, and non-traditional recruitment techniques. As SVP of Global Innovation and Product Strategy at InnovateMR, Amanda has a passion for building scalable products and technology-enabled solutions. Amanda has extensive leadership experience across diverse roles and brings expertise in data-driven product development concentrating on efficiency and innovation. With a tenured background in Operations, Amanda was InnovateMR's VP of Global Client Service for several years and later became one of the founders of InnovateMR's Vision Suite, a fully integrated collection of next-generation products that execute autonomous high-quality research.
Before InnovateMR, Amanda led the North American, LATAM, and APAC Operations at Cint. Amanda got her start in Market Research at Toluna, where she played a key role in developing processes to service high revenue clients. Amanda graduated Cum Laude with honours from the University of California, Los Angeles, with a double BA in Communication Studies and Political Science.