Verdane: Investment in the Insights industry
ESOMAR's collaborator Jackie Rousseau-Anderson interviews Pål Malmros, partner at Verdane about what elements make the insights industry interesting for investors.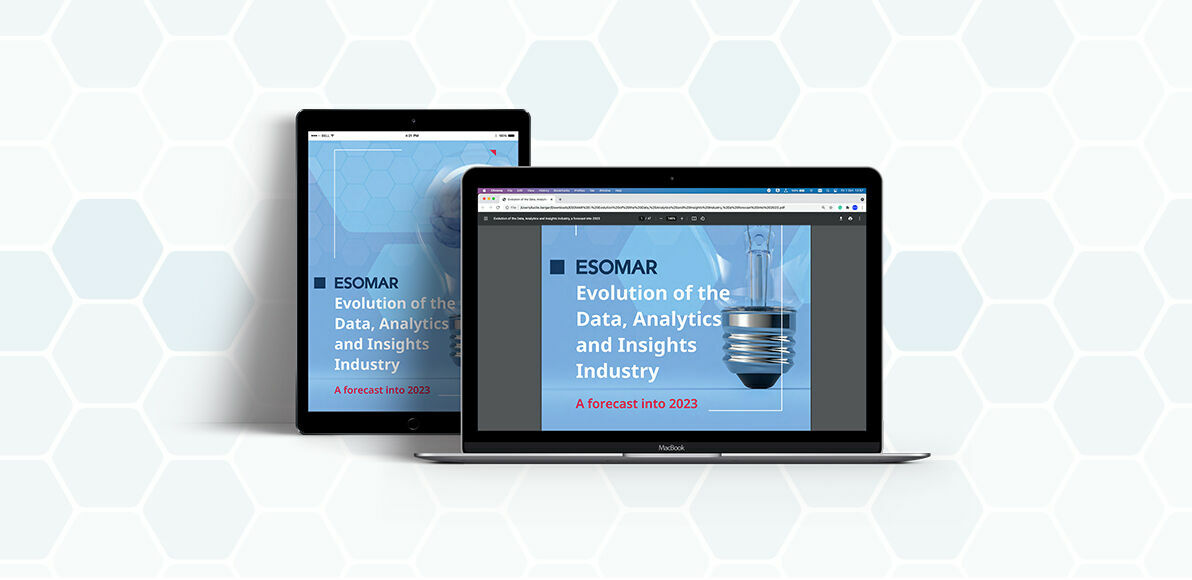 The views presented here, along with those of a host of other industry leaders supported by detailed data on the industry's segments, were included in ESOMAR's Evolution of the Data, Analytics and Insights Industry, forecast into 2023. A look at the past, present and future of the industry, and an essential tool in the management's toolbox.
ESOMAR's collaborator Jackie Rousseau-Anderson interviewed Pål Malmros, partner at Verdane, premium sponsor of this report, about what elements make the Insights Industry interesting for investors. This interview is part of a dedicated series extracted from the Evolution of the Data, Analytics and Insights Industry, a forecast into 2023.
Some people may not be familiar with your firm, since you are often working behind-the-scenes with industry players. Can you provide a brief overview of your firm?
Verdane is a specialist growth equity investment firm that partners with tech-enabled Northern European businesses to help them reach the next stage of international growth. Verdane can invest as a minority or majority investor, either in single companies or through portfolios of companies, and looks to deploy behind three core themes: the digital consumer, software everywhere and sustainable society. Our equity tickets range from EUR 10 to 200 million, and our funds hold more than EUR 3 billion in total commitments, with over 120 investments in fast-growing businesses since 2003.

All Verdane portfolio companies originate or have their headquarters in the Nordics, DACH, Benelux or United Kingdom, but serve clients across the globe. Our team of over 80 investment professionals and operating experts is based out of Berlin, Copenhagen, Helsinki, London, Oslo and Stockholm, and is dedicated to being the preferred growth partner to tech-enabled businesses in Northern Europe. Specifically, we have a specialist customer experience investment team, with 10 SaaS companies operating in the CX and insight tech sectors in our portfolio.

Pål Malmros
You are so active in the space you obviously have a clear point of view on the trends in the industry and where the opportunities are from an investment perspective. What do you see as the major investment opportunities in the data, insights, and analytics industry right now?
As a SaaS investor, we are attracted to companies with a good growth potential, with strong retention metrics and low churn, and we see that in general, companies in the data insights and analytics space tend to be strong on all those parameters.

Even though the overall insights market is not a strong growth market, there are plenty of attractive sub-sectors in the field.

We look actively at opportunities in self-serve research software, as well as enterprise feedback management, which spans VoC (Voice of the Customer), VoE (Voice of the Employee) and an array of CX-driven data tools and analysis. As an example, our portfolio company Forsta (formed by the merger of Confirmit and FocusVision) is a strong performer in this space, hits all of the aforementioned criteria (good growth, strong retention and low churn) and has an average client tenure of 5.4 years.

Social listening is also an interesting space, as is digital data analytics.

Pål Malmros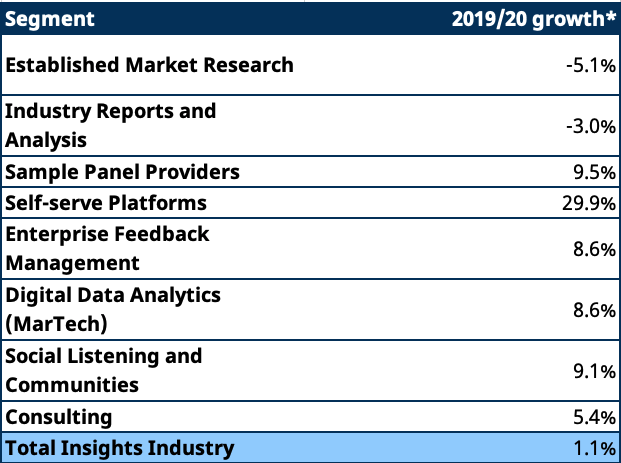 Where do you see growth in the industry coming from?
The demand for CX has never been greater, but there is also an increasing need to prove demonstrable ROI to business leaders. Superior CX will continue to be desired as a customer differentiation strategy, and now there is a real need for tools and systems – and tools that can integrate well with companies' existing systems – that can evaluate each organisation's progress (e.g., benchmarking) to provide needed context to the effectiveness of the firm's CX program. This is a huge growth opportunity.

Pål Malmros
Readers may not know that your company is behind the merger of Confirmit, Dapresy and FocusVision. What attracted you to add Dapresy and Confirmit to your investment portfolio? What do you think makes them unique in the marketplace?
Confirmit has been a leader in the VoC and enterprise feedback management space for a number of years, having repeatedly been rated highly by both Gartner (named as a Leader in the VoC Magic Quadrant) and Forrester in their assessment of those categories. The addition of Dapresy added even more advanced analytics and cutting-edge visualisation to enable compelling, easy-to-understand data storytelling, as well as personalised insights to drive inner, outer and automated loop actions.

This year, we introduced Forsta via the merger of Confirmit (including Dapresy) with FocusVision. This new organisation, created through a combination of best-in-class players with complementary strengths, pulls the richest enterprise feedback management solutions set onto one integrated platform – empowering the broadest combination of qualitative & quantitative insights, with cutting-edge visualisations, to truly drive deeper customer understandings, and convey them in a compelling way to a variety of stakeholders. The market is calling out for a company that can provide this completeness of product offering, and we are excited to be backing it.

Pål Malmros
What advice would you offer to business owners in the industry who are seeking investment?
First of all, build a great business, with innovative tech-enabled services or SaaS, and take care of your customers to make sure that they're happy and grow with your business. If you're considering adding private equity to your ownership base, think carefully through what type of capital you're looking for, and what type of relationship you want with your private equity backer. If you're a start-up, work with venture capital firms that have a deep understanding of this field, and that are committed to help making you a success. Once you've reached a phase where it's time to scale your business and create the organisation and processes to enable scaling, consider taking in growth equity investors such as Verdane, that often have in-house operating teams and experts that can help your organisation to grow fast but at the same time execute with quality.

Pål Malmros
What about for business leaders who are already working with investors, what's one thing they can do to drive more value from the relationship?
Larger private equity investors like Verdane often have in-house capabilities to support managers and staff in portfolio companies, but also large external networks of experts and people that can inspire, consult, or in other ways help your business. Try to make the most out of these opportunities, since even though every company is in many ways unique, many processes and best practices can be shared between businesses.

Pål Malmros
Interested in more?
The Continued Evolution of the Data, Analytics and Insights Industry report offers you a foresight on the future of the insights industry with global trends for up to three years ahead.
Partner at Scalehouse Consulting
Jackie has spent her career at the intersection of data, insights and customer success. From running international research studies to building new products with integrated data sources, or from running commercial teams to integrating first party and 3rd party data, Jackie loves understanding and optimising the entire data value chain.
A B2B software and SaaS specialist, Pål Malmros works as a Partner and as Head of Software Investments at Verdane, the specialist Northern European growth equity investor. At Verdane, Pål has served on the boards of over 10 software companies, including inRiver, C3 Technologies (exited to Apple), Forsta, Freespee and Voyado. He specialises in helping fast-growing software companies scale globally, and has extensive experience coaching management teams in strategy including M&A and internationalisation. Pål holds an MSc from the Stockholm School of Economics and participated in ITESM's (Mexico) MBA program.