Climate crisis
Using data and insight to tackle problems for the planet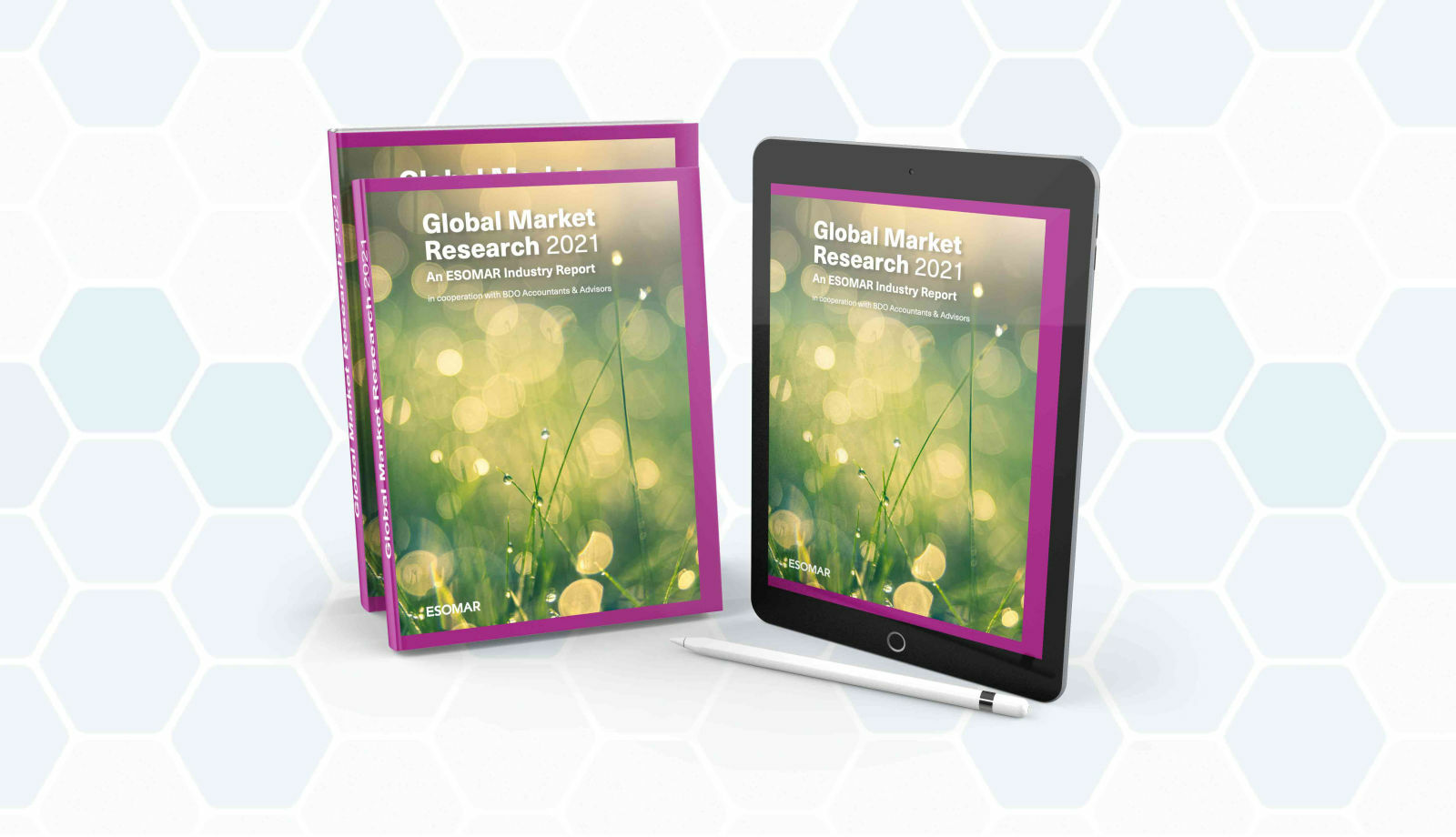 This article is extracted from the Global Market Research 2021 report, a must-have in the professional's toolbox where you can find detailed information on the insights industry for the world's countries. Get the full report today, and remember it is a free perk offered to all members.
The role of research in combating climate change
The pressure on businesses, governments and consumers to confront climate change is intensifying, as evidence gathers weight about the impact of failing to do enough. No longer is environmental protection seen as a fringe concern, or one that will affect "generations to come" – but one that businesses are obliged to address urgently.
Calls for action are gathering on a range of fronts, and the choices businesses face as a result need to be made not just in the long term, but right now.
Climate change could cost 215 big global firms a collective US$1 trillion, much of this over just the next five years, according to The Economist.
Another significant force driving the impetus for business change is increasing regulatory and fiscal changes by government, and the threat of court action.
Roger Cox, a lawyer for Friends of the Earth Netherlands, described the move as "a turning point in history."

This case is unique because it is the first time a judge has ordered a large polluting company to comply with the Paris Climate Agreement. This ruling may also have major consequences for other big polluters.

Roger Cox, lawyer, Friends of the Earth (Netherlands)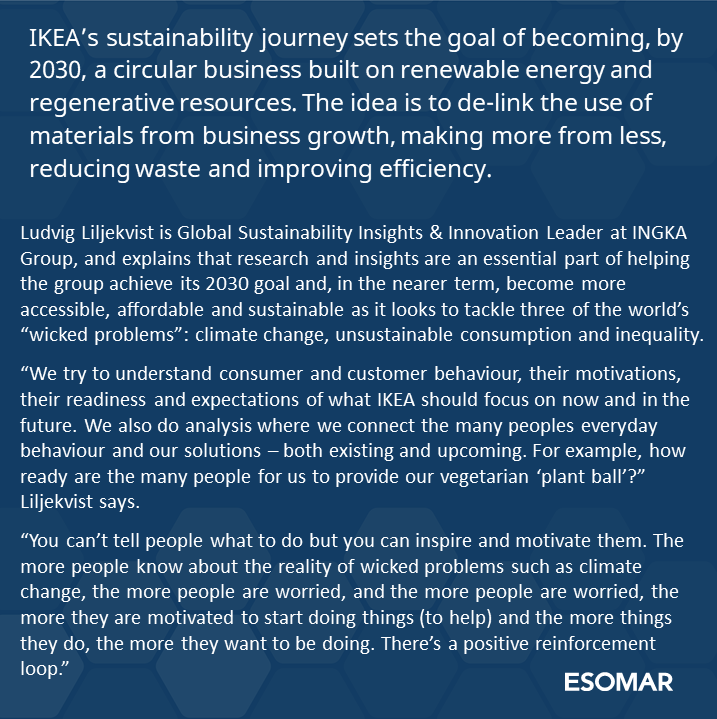 In the UK, for instance, the Confederation of British Industry (CBI), which speaks on behalf of 190,000 businesses employing nearly 7 million people, has called on the government to be "relentless" in its pursuit of a net-zero economy.
Tackling the planet's climate crisis before it's too late has always been a seismic challenge demanding global cooperation on an unprecedented scale. The world has no room for failure.

Tony Danker, CBI Director-General
GE recently appointed a lawyer, Roger Martella, to be the first Chief Sustainability Officer in its 125-year history. 
Sustainability priorities are woven into all that we do to innovate the technology to solve the pressing global challenges of the energy transition, precision health, and the future of flight.

This is right for both business and the planet.

Roger Martella, Chief Sustainability Officer, GE
The court of public opinion
The scientific research pointing to a need for huge shifts in the way we live and work is unarguable, and many businesses have responded with commitments to do things differently and better.
The urgency with which these commitments are being made has been accelerated by the COVID-19 pandemic; consumer research in multiple markets over the past year has highlighted a perhaps surprising finding: that public concern about the environment has intensified.
A strong role is emerging for market researchers to help businesses bring about the changes the planet requires, by helping organisations prioritise, strategise, identify opportunities and communicate effectively for maximum impact.
 Market research plays an important role in shifting the global narrative and understanding emerging consumers.

Our collective future is dependent on the cumulative outcome of our actions today. How we consume matters more than ever and market research can aid massively in understanding how economies shift and how the next generation of consumers and change-makers think.

Lila Gaafar, spokeswoman for the United Nations Environment Programme, UNEP, the UN's "environmental conscience"
 Charting the way to effective change
Market researchers in the UK recently formed the Insight Climate Collective (ICC), a group calling on the industry to unite to help tackle the environmental crisis. The group includes more than 300 industry professionals, including from global insights providers such as GfK, Ipsos and Kantar.
We strongly believe that our industry can have and should have an impact on the climate to the same degree as any professional services sector can

The carbon footprint of the industry – travel aside – is not huge, but we have a huge opportunity to influence because we can bring to bear the consumer's voice, we can leverage trends and predictive analytics to show how consumer sentiment is changing and how fast it's changing.

Louise McLaren, founder and director with marketing strategy and research agency Trust
 This all makes strong business sense for users of research, because the risk of taking no action is potentially catastrophic, as is the risk of misjudging public opinion and coming across as lacking authenticity.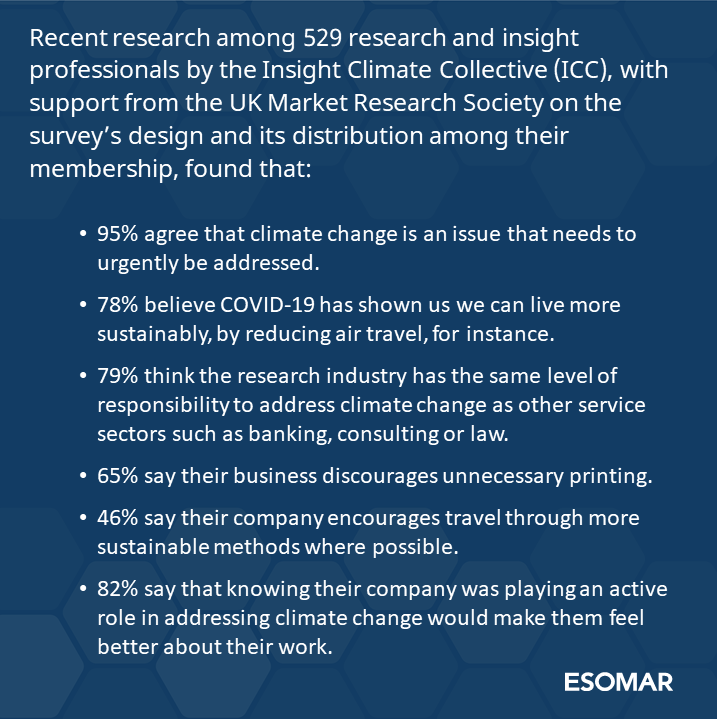 Work by Brandscapes Worldwide, Singapore, highlighted the perils businesses face in trying to tackle just one aspect of climate change: plastic pollution. In their paper "Sustainability: Doomed If You Do, Doomed If You Don't", Maitreyee Patki and Jayanth Narasimha find that while businesses are trying to improve, it's essential to get communications right if their steps are to be supported.
When transformational changes are attempted, consumers frown at having to compromise on the product experience. It starts to feel like one is 'doomed if you do, doomed if you don't', and eventually this deadlock results in little for sustainability...

For sustainability to win, it is important that businesses and consumers come together as one unit. This is only possible through the right communication.

Maitreyee Patki and Jayanth Narasimha, Brandscapes Worldwide (Singapore)
Their study included digital ethnographic research covering over 70,000 global social media posts on sustainability and plastic pollution, affinity mapping, 50+ qualitative studies and other sources.
The result was clear: what is needed is actionable guidance for businesses creating and using plastic packaging to use a different approach to segmentation, and specially crafted messaging for each segment, to effect change that was supported by consumers.
Segmentation is also at the heart of a research partnership in New Zealand between TRA, ClemengerBBDO and the national Energy Efficiency and Conservation Authority (EECA). The EECA's goal is to improve the energy efficiency of New Zealand homes and businesses and reduce carbon emissions, to meet New Zealand's Paris zero-emissions agreement commitments.
It was obvious this was not going to be solved with a quick survey or a few focus groups … to pull together many angles on the problem into a very clear pathway forward, we took a holistic approach, employing semiotics, systems thinking, unstructured and structured data, ethnography and cultural analysis.

Behaviour follows motivation, it doesn't follow belief. If people are struggling financially, feeding and keeping their family secure trumps any other concerns.

Lucky people who have everything in life are motivated by "Can I give back?' and "What can I do to help?'. This is not their climate motivation but their core motivation.

TRA Partner Colleen Ryan and EECA Manager of Communications and Engagement Jane O'Loughlin
Campaigns have been tailored to match the motivations of entirely new consumer segments as a result.
Sharing is caring
Sharing information and insights is likely to be an important weapon in the battle against climate change. McLaren said an information exchange was in the pipeline as part of the ICC's work.
Translating sustainable living into desirable, easy, everyday actions that resonate with people is challenging. It requires building on how people make choices, recasting evidence-based messaging and engaging strategically with what shapes behaviour and aspirations.

 With urgency and the changing ecosystem of knowledge and information transfer, market researchers can now better partner and engage with businesses and government – to understand and shift the growing urban population fuelled by youth who engage with their communities and exhibit their lifestyles through social media – to make sustainable living and lifestyle values, attitudes, and behaviours the dominant global norm. 

Lila Gaafar, spokeswoman for the United Nations Environment Programme, UNEP
A journalist for more than 20 years, Jo wrote for newspapers in Australia before moving to Hong Kong to specialise in business writing with a focus on branding, marketing and research. She has since worked in Italy and the UK as a writer and editorial consultant. Jo has worked with ESOMAR since 2009. jo@rjbmedia.net