2022 is pronounced "2020-too" for a reason
8 lessons learned from the pandemic in the Market Research, Data and Insights Industry.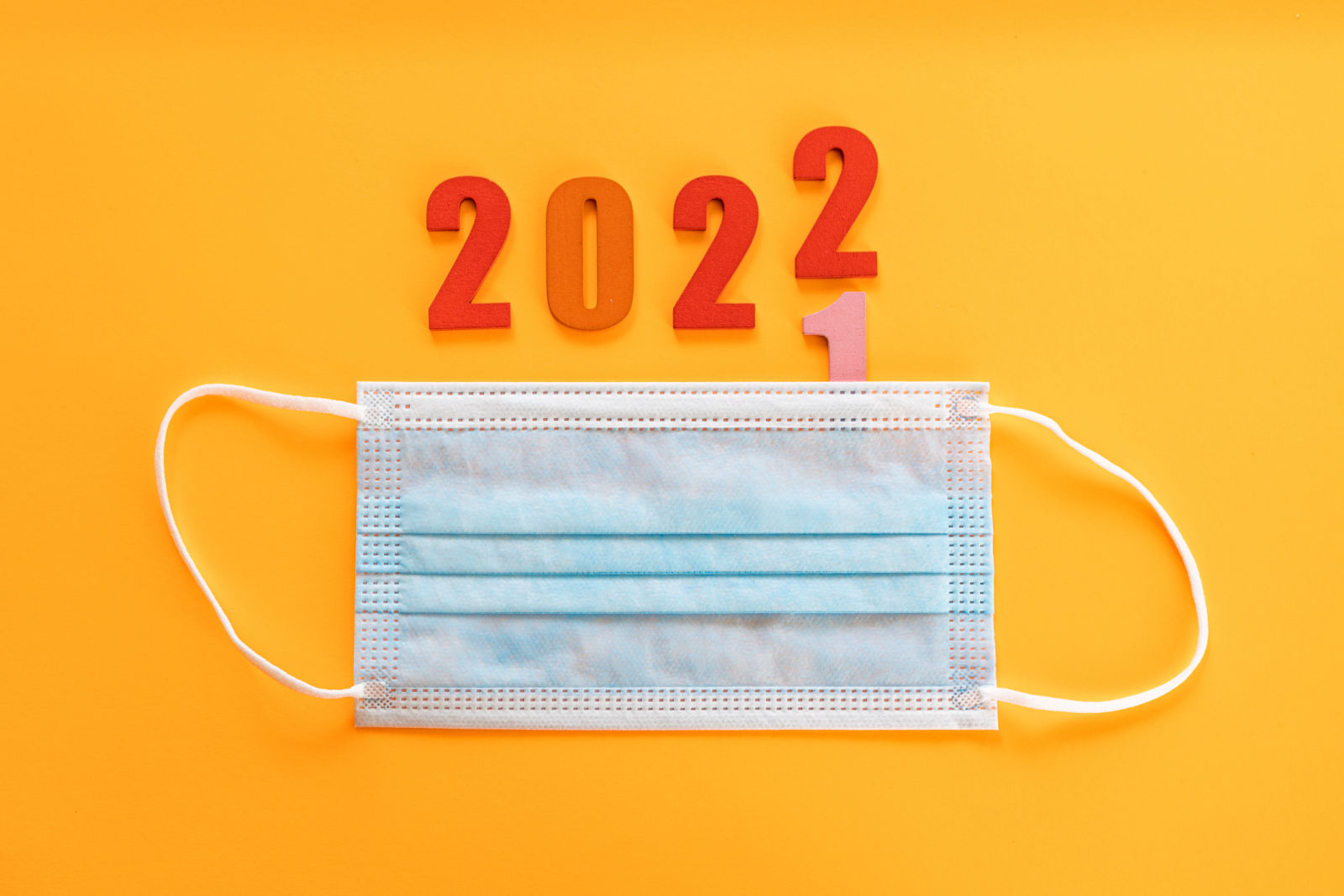 For two years now, the only constant in our lives has been uncertainty. We have learned to live with change and to anticipate possible future scenarios with every new development. Due to this, and since the new year is pronounced "2020-too" for a reason, we have decided to compile the trends that have stayed and will be felt again this year in the market research industry. 
Geopolitical tug-of-war
Since 2020, we have seen governmental (and philosophical) changes in many G7 countries, such as the United Kingdom's leaving the European Union, the end of the Trump era in the United States and the handover of Merkel's political leadership in Germany. Concurrently, we have also observed the further rise in China's aspirations to be a global economic power and a more assertive regional power. All of this spiced up with an increased consciousness of the environmental challenge.
These developments will have a direct impact on political relations in the '20s. International agreements and summits to address pandemic recovery and the fight against climate change will be vital in achieving geopolitical stability in the next decade.
Cultural metamorphosis
The past two years have been an eye-opener - no one can be left behind if we are to overcome the pandemic… and prevent unforeseeable crises in the future. It has influenced what we mean by "doing the right thing", such as respecting prevention measures and collaborating with authorities versus advocating for individual freedom. In addition, it has put the focus of social criticism on the political class as responsible for the pandemic's effects.
At the same time, we have lived through a phase of generalised introspection on our lifestyle and values. We have altered many aspects of our everyday lives, from how we work and socialise to our consumption and leisure needs. Many consumers realised the convenience of e-commerce and other online activities during the pandemic. These changes directly impact supply chains, online shopping, and prices. Anticipating these dynamics from a market research perspective will become increasingly relevant.
Time is money
Mobility constraints have caused many of us to spend more time in front of a screen. This overdose of interaction and exposure to content has caused us to become more selective about the tasks we engage in online and reduce the time of concentration on a single task. Therefore, we must start valuing the time and information we receive from others. When applied to industry projects, the move must reduce interview length. Length of Interview (LOI) is still one of the main drivers of cost, and we have seen how its duration has been decreasing -on average- over the last six years. The recommendation is to focus on only the core questions that need to be answered, use technology to automatically capture demographic information, and create a rewarding experience for each participant. Less is more when it comes to LOI.
Being closer than ever
A collateral effect of the pandemic is that we appreciate the proximity of people. Not only are we grateful to have the people we love close to us, but we are also thankful for the friendly and personalized attention of professionals. When we have had almost no face-to-face contact, we will begin to advocate for approachability. As far as typical market research projects are concerned, we will see a resurgence of F2F methodologies or methodologies that combine virtual methods with on-site discussions. The reason is that participants' opinions are richer and more thoughtful when they can express them person-to-person. An added value that cannot be replaced with virtual interactions.
Inflation is skyrocketing
Prices have been rising across the board, something noticeable in the cost of a shopping basket, petrol, electricity and all sorts of other goods... even professional services and the price of industry projects. Although inflation will be felt during 2022, the International Monetary Fund predicts that inflation levels will return to 2019 levels by the second quarter of this year (IMF, October 2021).
Fiercer global competition at lower prices
ESOMAR has been monitoring the price evolution of the most developed markets in the industry (the United States, the United Kingdom, China -mainland-, India, France, Germany and Japan, representing about 76% of global market research spending, according to ESOMAR's 2021 Global Market Research report) against the global median. These "Key Markets" have historically been more expensive than other countries. However, trends point to a convergence towards global median prices, according to ESOMAR's 2021 Global Prices Study. This suggests that agencies that manage to reduce their costs (e.g. through automation or outsourcing services) have an international presence capable of offering prices for several markets.
Total makeover of work
The pandemic triggered a revolution of labour. In some respects, it has accelerated trends such as digitalisation, while in others, it has brought about a paradigm shift by placing value on work that involves care and proximity. All in all, the increase in the number of employees working remotely is already a reality. Remote working and virtual meetings are likely to continue, albeit in a hybrid form. As a result, business travel and conferences may be replaced by online alternatives.
In the market research industry, the "human factor" was negatively affected during the pandemic and experienced a sharp drop in the rates charged by all types of professionals: juniors, mid-level, and seniors fell by 32-40%, while marketing scientists and advanced analytics experts fell much less, by 15% (ESOMAR Global Prices Study 2021). This may lead to a transformation of the industry towards a model in which professionals become more technology-driven and move towards higher professional rates, leading to increased competition in online methodologies or a shift towards DIY platforms involving process automation.
COVID
Yes, COVID-19 is still around for another year and continues to bring significant health challenges and restrictions affecting society's social and economic dimensions. According to Pfizer, the virus will remain a threat until 2024 (Reuters, December 2021), a figure taken with scepticism by those who see the economic benefit to the pharmaceutical firm and the unequal access to vaccines across many regions of the globe. For the industry, it will be relevant to continue to monitor trends in consumer tastes and habits as significant divergences will begin to emerge between regions with lower rates of exposure to the virus and those lagging in vaccination.
Far from overcoming the pandemic, the current sentiment seems to lean towards learning to live with the virus in the long term.
Data & IT Risk Advisor - Center of Expertise Risk at Rabobank
Cristina is an econometrician and quantitative analyst. She is the main analyst for Global Price Study 2021 and supported ESOMAR in the development of data-driven initiatives to increase value for members. Originally from the Canary Islands, Cristina has a background in economics and a Masters in Econometrics and Operations Research from the Vrije Universiteit Amsterdam. She is interested in programming and data science and is passionate about time series modelling. She is fluent in Spanish, English and is still in the process of learning German... yet the best conversations are always over coffee.