Long road for post-pandemic insights in Africa & Middle East
These two regions,continue in their struggle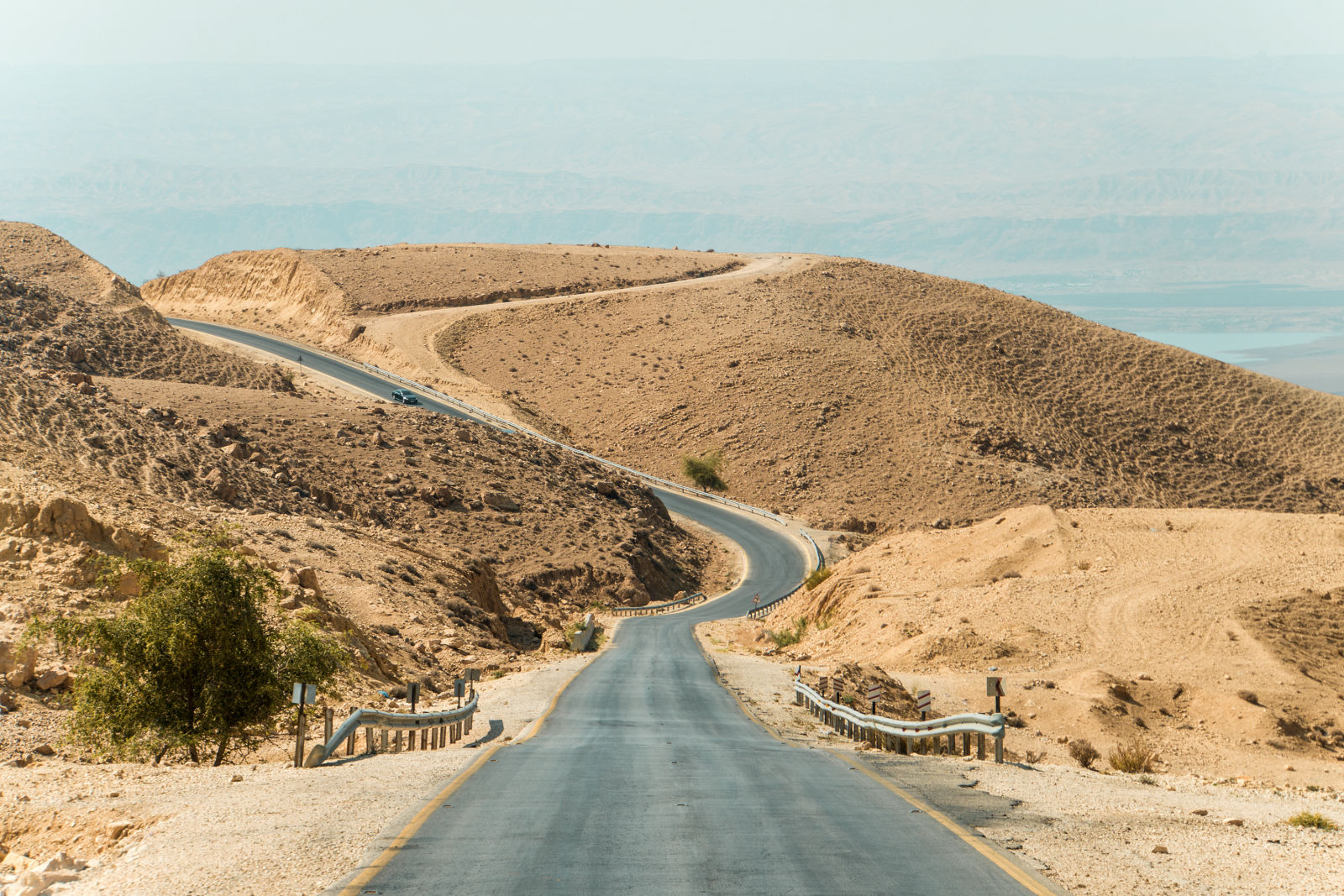 Article series
Long road for post-pandemic insights in Africa & Middle East
ESOMAR's Global Market Research 2022 report witnessed how these two regions, which saw their turnover drop over -10% in net terms during 2020, continued in their struggle to absorb the negative shock during 2021 and presented an overall flat behaviour for the year. Positive absolute growth of +5.4% turned into a negative -3.8% after factoring in inflation.
As happens with some countries in the Latin American region (also covered in Research World), a tardier recovery only adds to the differences in development that exist between these and other regions, which have already managed to reverse the negative impact of the pandemic successfully. Thankfully, the net growth in 2022 is expected to bring the turnover of the insights industry in these regions closer to a combined US$ 5 billion.
The impact of inflation
Whether it is due to high levels of inflation or other economic, social or political factors, these regions were the only ones with countries declaring substantial drops in their industrial output during 2021 (the latest full fiscal year recorded).
Examples are Sudan, where the staggering inflation (almost 360%) turned an absolute growth rate of over +150% to -44% in net terms, and Lebanon, where the same phenomenon managed to turn an absolute growth rate of +28% to a net one of -60.5%, or Iran where an absolute growth rate of almost +29% falls to a level of -8% in net terms.
Only Egypt reached a level of industrial output above that of 2019. The remaining countries with available data remain at lower levels and may require some time to pull the industry out of the pandemic pit. Recovery, however, is expected to be erratic.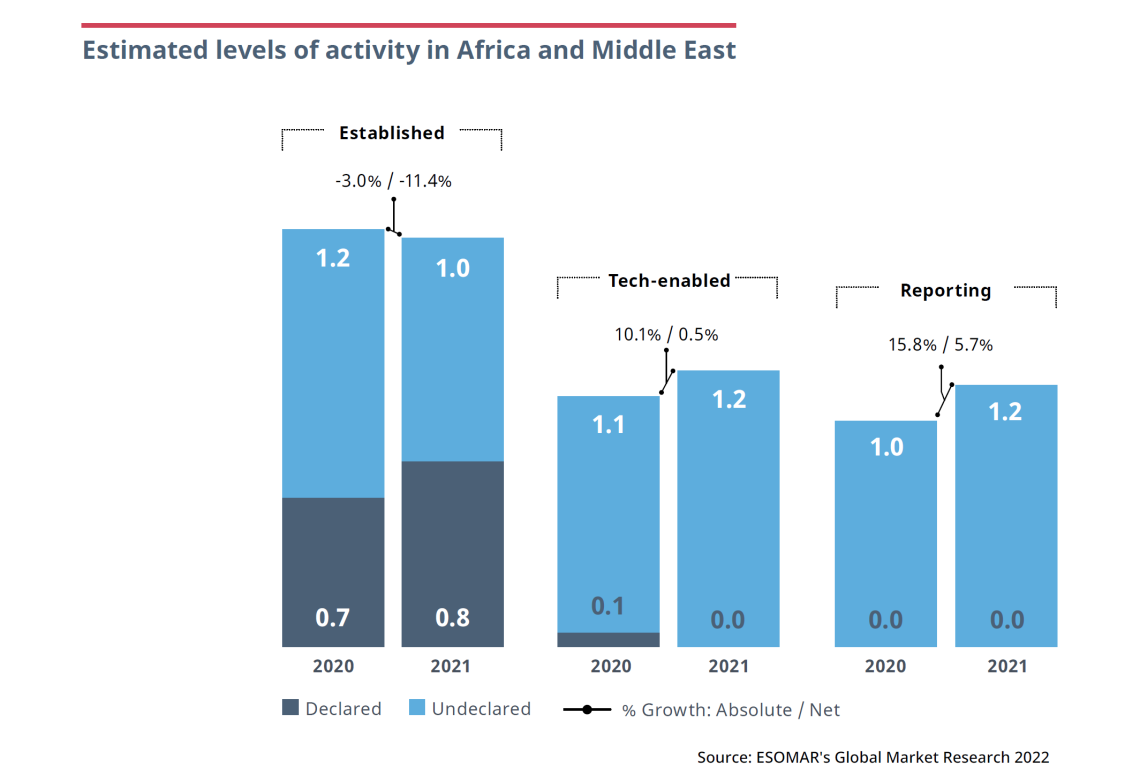 Sectorial performance
The sector that managed to add the most revenue to the industry, with over US$ 160 million, was the reporting sector. This absolute growth of +15% hints at the emergence of a type of business where the traditional emphasis on data gathering gradually gives way to the higher added value that generally exists in the advisory, business intelligence and consulting functions.
Similarly, the strong growth seen in the tech-enabled industry – over 10% in absolute terms, though flat after inflation – appears to show the development of new techniques and companies in these regions. While the bulk of this turnover remains undeclared, we hope to be able to present breakdowns that include the turnovers of all three main sectors of the industry in each country in upcoming editions of the Global Market Research reports.
We will continue to work to ensure the inclusion of more countries in the pages of the Global Market Research, as well as other ESOMAR reports, and would like to acknowledge the work of all those collaborators who take the time each year to help us compile this information.
Senior Manager at ESOMAR's Intelligence Unit at ESOMAR
Xabier is Senior Manager at ESOMAR's Intelligence Unit and coordinates the production of reports, such as ESOMAR's flagship Global Market Research besides analysing global trends within market research, improving established publications and producing new ones to increase the value for our members and the industry.
Originally from Spain, Xabier has been living in the Netherlands for a number of years, where he studied a Master in International Economics followed by a Master in Marketing at the Erasmus University of Rotterdam. He is fluent in Spanish and English, has a decent command of Dutch, and loves music about as much as analysis.
Article series
Long road for post-pandemic insights in Africa & Middle East