A future of hyperconnected insights platforms for enterprise-grade support
Supporting the highest levels of global enterprise complexity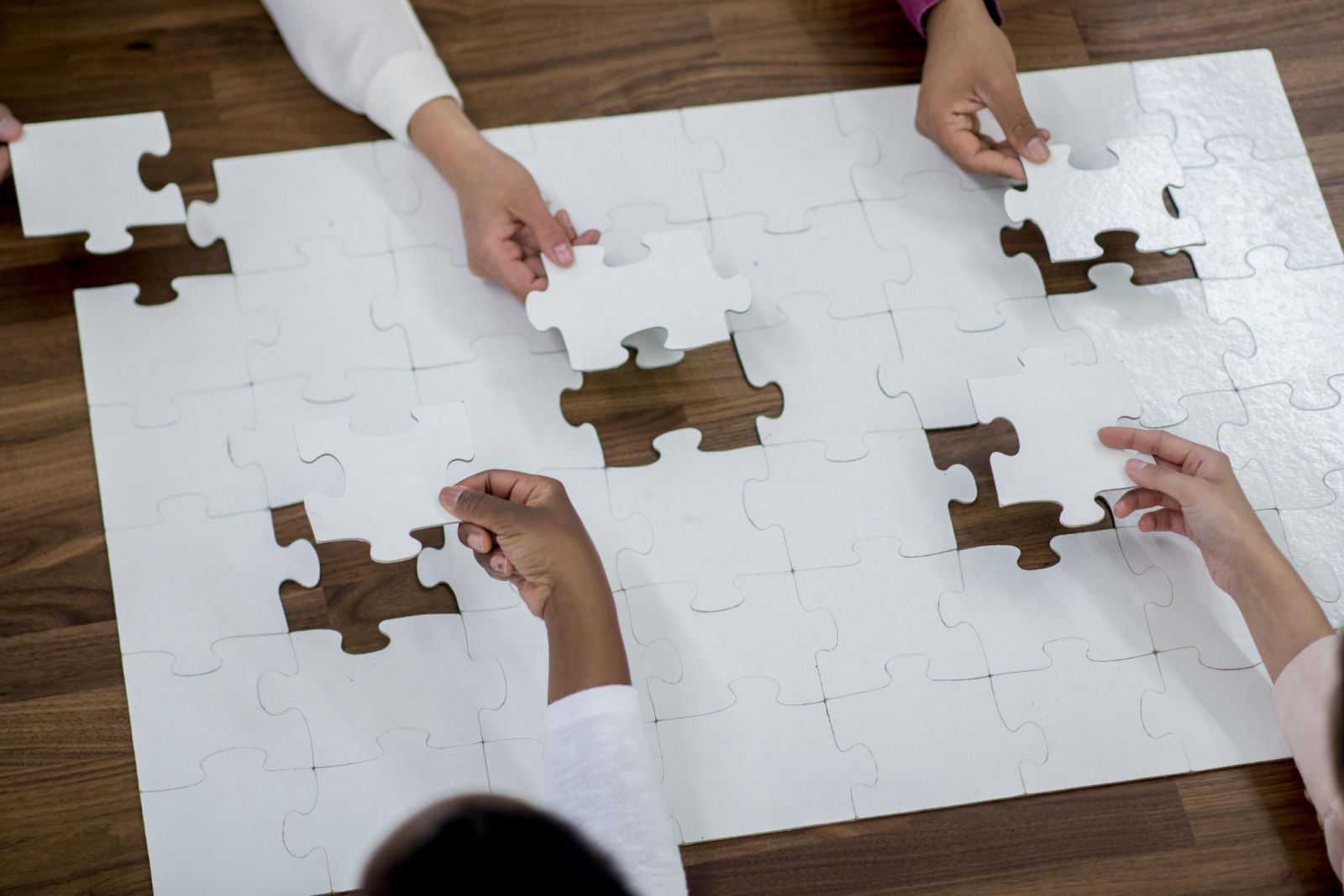 Article series
A future of hyperconnected insights platforms for enterprise-grade support
Industry
How would you categorise your company in the overall data, analytics and insights industry?
Last year's merger between Confirmit, Dapresy, and FocusVision enabled us to instantly widen our offering by combining the quantitative, qualitative and VoC components for the B2C and B2B2C industries. A year on, our Human Experience (HX) approach is bringing our platform and tools further together in one central repository, making the solutions even more seamless and cost-effective for buyers.

Completeness - The single open platform combining qualitative and quantitative, together with all other sources of VoC data, to provide a level of listening, advanced analysis and ability to drive action that is truly unique.

Flexibility - The unique option to "dial up" or "dial down" services exactly as the buyer needs offering a full spectrum from full self-service to fully managed service through a single, highly experienced, and integrated services organisation.

Scalability - Clients can deploy the single open Forsta HX platform for simple departmental-type needs and scale right the way up to the most complex, high-volume needs with straightforward pricing that evolves to match their requirements.
What would you say are some of the key trends you're seeing in the industry right now?
Phased approach: starting small and expanding with time, with the ability to adapt fast to new digital channels and a rapidly evolving market.

Speed of delivery and further democratisation of insights via visualisations & storytelling features.

Automation of research processes using AI and Machine Learning. This is not to replace, but rather assist, in analysis and insight delivery.

Dealing with lots of different data sets, not just survey data. Surveys are only a small, often narrow portion of the data we are juggling with. Incorporating data from other sources such as CRM, operational, social media and review & ratings, for example, will further help to capture a fuller view.

Further evolving role of Market Research for end-to-end VoC programs (quantitative and qualitative insights, in-depth research methodologies).

Combination of quantitative and qualitative inputs that can uniquely tell the complete story for richer insights into customer thinking.

Delivering a more Human Experience (HX): Linkage between customer journeys and business models to achieve positive, predictable outcomes.
Where do you see growth in the industry coming from?
Open: platform(s) that connect, collect, and direct data to/from anywhere.

Enterprise-grade: Support for the highest levels of global enterprise complexity, adhering to demanding security requirements to easily stand up and speed to action.

"In-rhythm": Feedback captured and delivered in ways that bring businesses and customers closer together and that are streamlined to their daily ways of working in a more automated way.

Deeper understanding of customers: Bringing qualitative and quantitative capabilities together focused on a deeper understanding of our clients' customers to drive business outcomes. Being able to be a good citizen in their eco-systems.

The increased use of social listening will continue to grow at a pace.
Conversely, what do you think is the biggest threat to growth or success in the industry?
A lack of appreciation of sound methodological approach to research and believing that it is simple to get insights. Far from it!
When speaking with clients/customers, what seems to be most important for them right now?
Simplicity of use.

Flexibility.

Advanced analytics - cutting-edge visualisation capabilities for clear and personalised insights to identify true causation & required actions.

Speed/automation.

Platform completeness - integrating the broadest set of qualitative and quantitative data sources (comprehensive survey and non-survey) to support insightful, action-oriented programs that are aligned to the client target business outcomes and which can readily scale from simple departmental solutions to much more complex, enterprise-wide programs.

Repeatability of their own differentiating solutions.
Company and Clients
What is one project or product release you're most excited about?
The integration of the 3 former companies (Confirmit, FocusVision & Dapresy) and their standardisation into a single Forsta HX platform

The gradual integration of our tools on the HX Platform.
If we asked them, what do you think your clients/customers would identify as the reason they chose you over your competition?
Ability to deliver sophisticated, customised/bespoke solutions

Our collaborative approach in working with them as partners
What is one important thing prospective clients should think about or know when choosing a vendor in your space?
Ability to partner and grow with their business, allowing them to differentiate their offering in the marketplace 
Personal
How did you get into the industry?
I've always been passionate about driving understanding and innovation through data and insights. I entered this industry because I truly believe that data can tell a story, increase understanding and drive innovation for companies. It's so rewarding to move from the unknown to the known and then see that reflected in the actual humans on the other end!
What's the last book you read or podcast you listened to that you'd recommend to readers?
The last book I read that I'd recommend is Build: An Unorthodox Guide to Making Things Worth Making by Tony Fadell. This book was an amazing view and thought process of one of the great builders of our time. Tony built the iPod, iPhone and the Nest learning thermostat. What I loved was his ruthless focus on the user and consumer of his products and how he translated that data and knowledge into real action that drove innovation.
The last podcast I'd recommend is Unlocking Us by Brene Brown. Every episode is great, and I love the conversations around leadership and courage across a diverse set of people and industries.
Can you share a quote that resonates with you as a leader in our industry?
"I believe in innovation and that the way you get innovation is to fund research and learn." — Bill Gates
To me, this quote is at the heart of what leaders are trying to deliver and build for their organisations: we are constantly looking for ways to innovate our brand, products, services, etc. We often think the leaders and innovators that we all know simply "know the answer," but the reality is that they have innovated and delivered because of their unwavering curiosity and commitment to researching and ongoing learning. For me, as a leader, that continues to drive me and my team: always asking questions, always learning and translating those into actionable innovation.
CPO (Chief Product Officer) at Forsta
Brian Bhuta joined Forsta as Chief Product Officer, bringing over 15 years of healthcare, product and technology experience and executive leadership. As a product leader, Brian is passionate about building products and technology-enabled services to rapidly and incrementally deliver value for customers and users.
Prior to joining Forsta, Brian was the Chief Product Officer at Signify Health, the market leader in delivering value-based care enablement. Prior to that, he was VP of Product Management at athenahealth, where he was responsible for athenaCollector, a cloud-based medical billing and practice management product. Before athenahealth, Brian held various executive and leadership roles at EMC (acquired by Dell in 2016), NaviNet (acquired by Lumeris in 2012) and Phoenix Data Systems (acquired by BioClinica in 2008). Brian lives in Boston, MA, with his wife and three children.
Article series
A future of hyperconnected insights platforms for enterprise-grade support